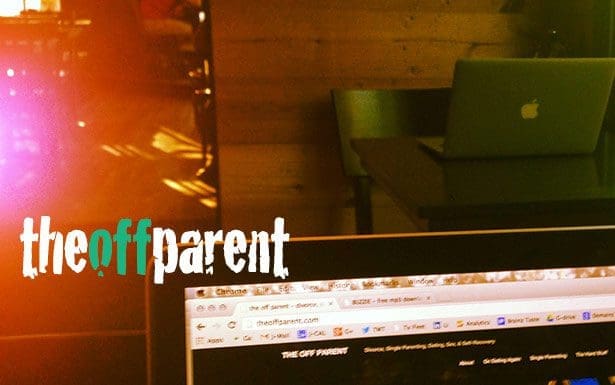 In fact, often, our attention is unwanted all together. We can easily forget this if we're not paying attention to our actions.
The beautiful young woman sat at a table across from me. Unblemished, blue-eyed and blonde, and opened her Macbook Air. And of course she drank tea and not coffee. And I caught myself being fascinated. A bit too fascinated.
She's as plain and simple, and amazingly beautiful. The last thing she wants from me, or perhaps anyone in this place, is a proposition.
As men it is easy to slip into the hunter mode. I'm alone, slightly lonely, and she's a beautiful potential. And she's not. It's hard to remember that all women are NOT potentials. And this woman is clearly out of my own desirable age range. Of course, she is still pretty and nice to observe. But more like a gymnast in the Olympics, and not as a potential partner.
I don't desire her. In fact she reminds me more of my 11 yo daughter than any kind of relationship candidate. Still we're trained, conditioned, prone, to look. Are we recalling our earlier lives? Are we simply appreciating one of god's beautiful creations? What does she hold, in terms of my intentions? Nothing. I am merely an observer.
What then is objectification?
Seeing every woman as a potential sex partner
Appreciating a feature of a woman (large breasts, for example) rather than the entire woman
Qualifying or ranking women in terms of beauty or sexual potential
Unwanted appreciations or propositions from a stranger
Okay, so I'm clearly not in those patterns. I can see her. Appreciate her. And leave her along. But it is a process I'm learning. My natural instinct was in full display a few weeks ago when I was attending a cardio tennis workout at a local tennis club. A young woman joined our group and I was again "fascinated" by her youth, fitness, and natural beauty. And I'll admit to a weakness for women in tennis skirts.
And as the first class ended I had this impulse to ask her about her relationship status. What? I was tempted, but I quelled the urge and looked into what was going on for me and for her.
First her: She was in a tennis class to get fit and get back into tennis. She was only able to join the class, she mentioned, because her youngest daughter had finally entered pre-k. (Um, so she was YOUNG.) And she had every right to join our class without being hit on. BOOM.
Me: She was attractive, fit, and wearing a black Lululemon tennis skirt. She was fun and happy. She played tennis. And she radiated her happiness at being there, playing, and being unmolested. I got it. I stopped short of saying anything but, "See ya next time." And I even had to check my intentions on that, as he skipped off the court. I wasn't prospecting, I was merely being welcoming.
In a world full of hungry men, I am sure women are constantly under the sexual predators focus. My intention is not to be that predator. Unwanted affection or attention is an invasion. I know it's hard to see that sometimes, but even the common, "You look great," can be a probing statement rather than a complement. I was certain that I wasn't heading down that road. But I will admit that I was hoping she was at the next class.
As a man currently not in a relationship, I am more acutely aware of the pretty women in my presence. But my hunger is mine alone.
This focus for me is more about understanding the world I want my daughter to inherit. Men need to get our acts together and keep our testosterone in our pants. I asked on Facebook a few months ago about this.
"So when a beautiful woman enters the room. And you notice. She's obviously put a lot of effort into showing up and being gorgeous. What's the appropriate response?"
The overwhelming answer from women was, "Nothing. She's not dressed up for you."
The other options were, "Smile." And the ever-risky, "You look nice." And leave it at that.
Today's culture has the idea that she is looking to get laid. Or that she's seeking the attention of every man. She's not. She might be dressed to the nines for an interview, for a new boyfriend, or just because she likes to dress up.
And today, the woman at the table working on her Macbook and listening to music is not dressed up or made up at all. She's as plain and simple, and amazingly beautiful. The last thing she wants from me, or perhaps anyone in this place, is a proposition. Today we're full of the idea that catcalls and overt expressions of lust are okay. They aren't. It's almost as if I'd protect her from a predator. Of course I won't… Or wait, I am. I am protecting her from me and my on hunger, my own predator instincts.
Women are beautiful. As a man currently not in a relationship, I am more acutely aware of the pretty women in my presence. But my hunger is mine alone. And my responsibility is to keep my lust and desire to myself. There are certain situations where this attraction impulse is appropriate and part of the ritual. On a date, in a dance club, perhaps. But here in public, at a coffee shop, on the tennis court, she, every woman, deserves our respect not our misdirected intentions. I'll keep my intentions to myself, thank you very much. I'm sure she's enjoying her tea just fine without my encouragement or encroachment.
Sincerely,
The Off Parent
@theoffparent
I hope this is the effect of my coffee love letter poems. Simple appreciation and zero impact.
related posts:
image: girl gone, the off parent, cc 2014
---