Loneliness. Fessing Up When Things Hurt for No Apparent Reason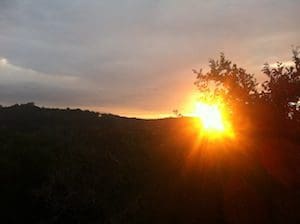 Today was one of those days. Nothing really happened to make me sad, but dropping the happy bubbling kids off at the ex-y's house today I felt the depth of pain again. And maybe I have to come clean, maybe I need to look at my loneliness for a minute rather than skate over it in the name of exhaustion, too much work, apathy, and entertainment.
I don't want to write about missing my kids. I want to go off and queue up a Game of Thrones episode and relax and forget about it.
I felt the pang of anxiety for the first time in months last week. I was dialing in some financial details and realized the bulk of the work that was materializing two months ago, had still failed to produce the steady income I needed. So I'm back against the wall, it's the new month, and I still owe half of last month's child support payment.
It is hard to share that. I'd rather curl up and be depressed. Maybe this is too raw, unedited… I can feel the emptiness and hopelessness that comes as part of this new planet I have landed upon. At the moment, I'm blogging, not writing the story. But perhaps the voice can come through and punch me back into gear.
At the moment it is exactly TWO WEEKS since I started this post. And the anger, vibrancy, and passion has veered off course into self-doubt and sadness.
Check list:
1. Exercise. YES
2. Eating well. MARGINAL
3. Sleeping well. YES
4. Keeping up with work. MARGINAL
5. Loneliness quotient: VERY HIGH
Dammit. I do not want to be here. I've called my support team. I am looking at what is going on with attention to ACTION rather than RUMINATION. And now as the sun is going down, I'm gonna have the 2nd walk of the day. A short one, an appreciation.
I've fallen down, but I am also in the process of getting up. Again. We get up again.
Sincerely,
The Off Parent
< back to The Hard Stuff pages
Resources: