Dating Lessons: Gentle Catch and Release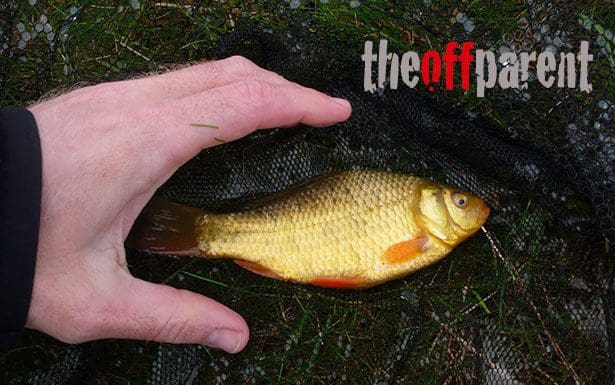 You don't want to hurt the people you're dating, and when there's not a match you want to be gentle with the let down.
I understand not being ready for a relationship. I understand taking your time getting to know someone.
A recent "potential" emailed me an hour ago that she was canceling our date on Saturday night and putting me in the friend zone. I kept the email because I wanted to be sure I understood her message. Here's a phrase I'm hearing more frequently, "I like you, but I don't see it developing into more than that." Well, at least she let me know. We were really only three "hello dates" and one "I need to give you some feedback" in, so while I'm slightly saddened I'm more curious about the jump out of my boat.
I was asking myself similar questions, about this particular woman. Things like:
I like her but there's no real spark
I wonder what she's like when she's excited
We've already had one "feedback" session
Wouldn't something be sparking up by now
But two other moments passed yesterday that had me in the "wtf" zone in my own thinking, so I suppose she was telegraphing her information ahead of time, but needed an email to let me know. Fine.
There was a moment, as we were parting at the end of a third encounter (the one where I'd proposed the date for the weekend) and as I hugged her I noticed there was zero energy coming back from her. Normally there's a slight buzz, a warm fuzzy, or some joy that comes from the act of hugging another person. As I walked to my car I wondered, "Hmm, that was a bit odd." We were getting to know each other better, we seemed to be on track towards a date…
Later in the afternoon I grew more curious. I texted her the Unadulterated Love post from a few days ago, as she had asked me to share the link to this blog. So I did. But as I sent it, I started wondering what effect this bold talk about joyous sex might have on our trajectory. Certainly I could have sent her a link to the blog and not aimed her at the sex bits right away. But since we'd been talking in-person about the Love Languages and this was the post that linked to something else we'd been discussing I let it fly.
Later in the evening I sent a "how's it going" text just to let her know I was thinking about her. And I followed up with

Okay, so that's officially flirting with a purpose. Especially since we'd talked repeatedly about my LL being touch. So I was asking her, so how to you plug into this wacky world of love languages. I guess the underlying question was, "and that hug this morning… Um… What's that about?"
She responded about liking all the love languages and how they were related to situations. Um, what?
I tried to follow-up, "Most people gravitate towards one or two, but perhaps you haven't dug into them fully. Or perhaps you are above them, kind of meta."
She said it'd been 8 years or so since she'd looked at them.
Okay, so you're embarking on an exploratory journey, and you're getting to know someone. They pitch out Love Language = Touch or bust as their motto, and you… haven't checked them out in 8 years? Okay, I'm starting to get a picture here.
I understand not being ready for a relationship. I understand taking your time getting to know someone. And I'm glad she did seek me out so we could have a few of these illuminating conversations in-person, but it's clear to me she was NOT a touch-oriented person, and as I asked about her love language twice, that was enough to trigger the "not developing" email. I sure am glad I didn't send her the poem. (easy surrender)
Easy release. And back into the pond for me.
Sincerely,
The Off Parent
@theoffparent
*written in October 2014
back to On Dating Again
related posts:
image: fish #3, tim regan, creative commons usage