Dating After Divorce – Kindle/Nook Available
Today we're pre-publishing the Dating After Divorce book on Kindle and Nook. Take The Off Parent with you in an easy to read format. And receive free updates when more material is added.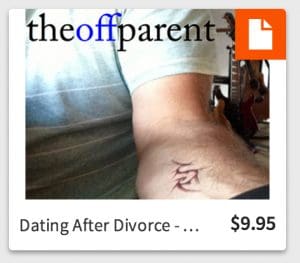 From the Intro:
This is not a manual, but a single man's experience of reentering the dating scene after 11-years of marriage. The challenges of being a single parent and trying to find energy and time to go "out on a date" is often daunting. And sometimes it didn't seem worth it. Maybe I would be alone from here on out. Well, at least I have wonderful kids.
Dating After Divorce (when I get your receipt I will email you the file for your Kindle or Nook)