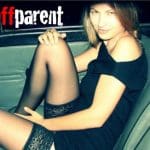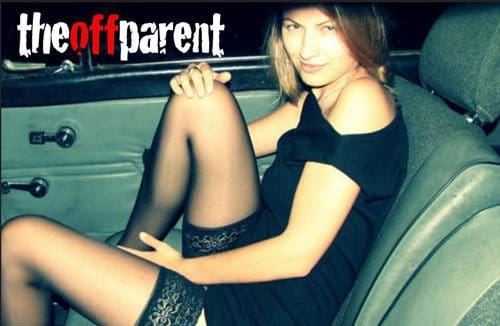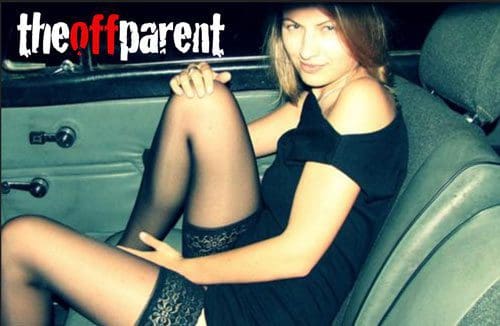 There is nothing like new love to get your motor racing. As I've stated repeatedly, I'm not into casual sex. I'm looking for the next long-term relationship (LTR). And when the woman came racing into my OK Cupid profile and began asking difficult and enticing questions, I paid attention. My whole body paid attention.
Turns out she was the real deal. Her "sex" answers were all 100% honest, and not just flirty or racy. She asked me a question during our first "coffee date" that had the blood rushing from my large head so quickly I thought I was going to pass out. And this was over migas, before we'd ever even kissed. She had the chemistry thing going with me even before we ever laid eyes on each other. And how fun it is to hear that the affection or affectation is real. Our imaginations run wild. And when the other persons' imaginations run in parallel and sometimes even build wow and flutter into the mix, well, you're on a hot track to something.
And this is different from any of my previous beginnings. I'd say the last one was close, but there is something more open about this woman that turns all my defenses off. I'm actually less nervous even as we lean into things much quicker than we'd even hoped. In your wildest dreams, you hope for magic, fire, flames, and sexual fireworks. And when all those things arrive, AND the relationship has deeper emotional legs than you recall in previous attempts at going long.
Wow.
Flutter.
Pause.
Race ahead.
There's no stopping this momentum between us. No pullback from the accelerator pedal on the new BMW M-Sport wagon I purchased as an affirmation to my renewed vigor and success. ("The last car I'll need in the next 15 years," I say repeatedly as if to soothe myself round making such a big purchase.) But this relationship is a much bigger purchase. This is hook line and sinker, heartstrings to the max. This is the big kahuna and what… what could we possibly be thinking?
At this point, you still have to chalk it up to exuberance and honeymoonism. We're hooked, we're chemically addicted and high, we're going for each other with every sense and sinew we can uncover. And just last night things got out of control.
It was a big evening. Some sort of spiritual full-moon was happening and we went to a potluck of soulful seekers. And we went as a couple in love. As a couple of seekers. As a couple. We went coupled. Wow. 10 days? GF #1 asked, "You're talking about moving in together after two weeks?"
It's a bit longer than that if you consider all the times we chatted online. All the phone conversations we had that ran into the wee hours of the night. Virtual kisses and flirts all over each other. We've been essentially staying together since we got together for the first time a couple Wednesdays ago. (Days and dates: I really don't know, I can't keep track, and I'm not really all that concerned about it.)
So we attended this very sensual and spiritual party together and grooved on the groove, danced with the colorful people, and bonded in public as lovers. As this was one of our first real "dates" it was a nice punch to the upward momentum we were already remarking to each other about. "Wow, this is amazing. Kinda scarey and fearless at the same time."
We'd had both been seeking a mate. We'd each been doing our work on ourselves. And we'd each proclaimed our allegiance to Brené Brown's BRAVING, before we began to fall deeply in love. (WAIT. BACK UP. WHAT DID I JUST SAY?)
Okay, we're not saying that yet, but we are saying, "Actively falling…"
Both of our intentions are clear and both our arrows are pointed at the other's heart. Yes, our hands are firmly gripping the other's ass, but as expressed desire goes, we are both saying the same thing, the right thing. "I want you in a big way. And I'm prepared to make this relationship a priority in my life."
As you may imagine, that's already happened. I simply have not left her small town home since I was invited in. Fortunately, I have a virtual job at this point, so the driving back and forth between the big city and the small city has not had much of an impact on my work. I have brought a few bags over, parked them under the foot of her bed. And she's invited me to stay. Not indefinitely. But with the intention that this is what we want. That WE are the WE we have been wanting to create.
How powerful to be looking at a woman and thinking, "Wow, this is the cutest woman I've ever been with." And having your partner spontaneously reflecting back the exact same sentiment 30 minutes later. We're on a collision course with LOVE or CRASH AND BURN. And of course, there's a tension there. Of course, there is exhilaration and awe at the rush of the heady sex that is melting our souls together. (Even my language has gotten poetic rather than rational.)
And I'm driving back from the spiritual event last night, the moonroof is open, the music is pumping and she takes off her panties in the passenger seat of the beamer. It is a perfect moment. She squeals as I pat my hand gently on her belly and move ever-so-slowly lower. And I'm pushing the accelerator. And we're pushing the accelerator. And she's leaning into my hand, and I'm feeling butterflies in my stomach. As if we're speeding towards a crash as if the car/relationship/sex/love thing has gotten out of control. And she moans, and the music shifts gears to a deeper, faster groove. And the full moon is raging. And my hand is numbing and tingling as she locks herself into the car seat with arms and legs at stiff attention. And it's over. The moment crashes into bliss. The song ends. My hand relaxes and stays warm against her wetness. And we've just made love at 110 miles per hour on a back road in Texas.
And we're in bed by 10:30 in a deeper spoon than I can ever recall feeling.
I know I'm going. I know I'm gone. I know what I'm doing. And I know I've already lost control. We both have let go of our expectations beyond NOW and HERE and WOW and FLUTTER. At this moment, we have arrived, in a state of love that we could not have anticipated or hoped for.
Are we deluded? Most certainly. Can this delusion last a lifetime? I've heard of such things. Are we jumping ahead rather than staying in the present moment? I don't think so, but it's hard not to imagine growing old and ever-more-sexy with this woman. This woman who stood in and said, "I think you should pay attention when someone shows up for you."
She has shown up. She has delivered a sexual potency to both of us with her abandon and willingness. And I am more than along for the ride. We are both drivers and we are both passengers.
Today, Easter Sunday, we drove to the big city to meet my family. It was a well deserved joyous holiday moment. She stood in with my kids and my mom and sister too. And it was good. And as we dropped my daughter back at her mom's house I asked, "Will you drive us back to your house, honey?" I'm still not calling it/her home, but in my mind, I arrived over a week ago.
Sincerely,
The Off Parent
More on Dating from The Off Parent:
References:
---
Divorce is hard on everyone.
Whether you asked for it, it was mutual or it came as a big surprise, adjusting and relearning to live life after divorce is difficult no matter what side you're on. Getting back to your old self can take a long time. However, you can begin to find happiness, peace, confidence and regain your self-esteem by using a few of these tips. No matter what you do, just be patient with yourself.
Rediscover who you used to be.
This is the time to pick up some of the hobbies and interests that you may have lost along the way. Maybe you for about them recently or they dropped off years ago, either way get back into them. Keeping yourself busy and going back to things you love will help you find happiness again. And on the plus side, you might make some new friends in the process.
With the addition of old hobbies, pick up some new ones.
It's time to live a little. Get into an extreme sport, take up a writing class or volunteer at a dog shelter. Learning new things will help you feel more confident, expand your horizons and help you meet new people.
Start working out and eating right.
It's time to switch gears if your health hasn't always been a priority. Research healthy foods and sign up at a gym. Get a trainer if you really need the push. You'll find that exercising and eating right will help you feel happier, give you more energy, make sleeping easier, cause your hair and skin to radiate AND you'll look great and feel more confident because of it. You have everything to gain by getting yourself healthy.
Take your sexuality into your own hands.
With divorce comes the loss of sex and you just might not be ready to start dating or casually sleeping around yet. That doesn't mean you have to go without. Take care of your own needs and explore themes and fantasies that you never got to do when you were married. If you need a little assistance, whether it be toys, lube or adult movies, this place Adam and Eve has got you covered. And it's discreet and online, so what do you have to lose?
Dedicate time to yourself.
Set aside some time each week to make yourself better. Maybe that means manicures and pedicures, shopping for new clothes, getting a hair cut, reading the newspaper, saying affirmations, or even revamping your resume and looking for a new job. Make sure you spend this time doing stuff that is actually for you. Don't do it to attract others or to distract yourself, consciously do it to make yourself feel good and to improve your own self-worth.
Be honest with yourself.
There are going to be bad days and you should accept them embrace them. There are going be great days and you should appreciate them even more. But if you don't feel like you're progressing, accept it and think about seeking outside help or at least recruiting a friend or family member to help you through this time. You can make excuses to others, but don't get into the habit of lying to yourself about how you really are.
Most of all, just stay focused on the positive. Make the best of what you can and know you're giving it all. Reward yourself for jobs well done and give yourself a break when things are tough. You'll make it through.
---