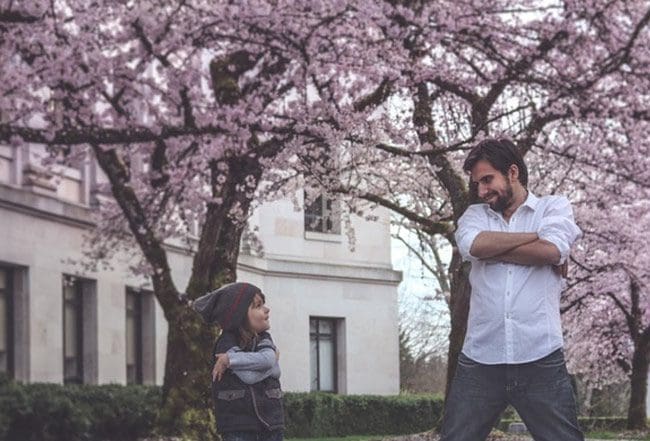 November begins the season of holidays and birthdays in my family. Remembering when the kids were young and Christmas was still a mystery. My son just turned 17 and my daughter will be 15 this month. And to say they are in a period of disconnection would be an understatement. But there's something more disturbing that's been happening.
Their mom has been leaving me out of critical parenting discussions.
Like if my son is allowed to sleep over with his girlfriend.
Like if he's been prescribed anti-anxiety medication.
Like if it's okay to smoke pot in her house.
I don't know what else I don't know, these things were big enough. I only know about them now because of the crisis we went through several weekends ago. And then was not the time to "go into it." But today I wrote her a letter stating my disappointment and asking to open communication between us back up. There are no excuses for keeping your co-parent out of parenting discussions. If you go it alone you are giving a strong signal to the other parent and the kids that one of you doesn't matter. I was not considered when these decisions were being made.
As I head into the holidays I hope to recommit to reaching out to both my kids daily to let them know I am here. I know that when I was in college all I wanted was for my father to see me, to recognize me and what my strengths were. I think I do a good job of affirming both my kids all the time. I am not there as often as I would like, but in the time given I show up.
There's no good way to share that the holidays are a tough time for me. I will be looking after my own health and happiness much of this season, to assure that no melt down occurs in my life. But I will also leave some of my bandwidth open for my kids. Letting them know I am here. Letting them know I support them and their ideas.
I hope my ex agrees to co-parent with me again, rather than going rogue. It makes things easier on all of us.
Sincerely,
The Off Parent
image: father son, creative commons usage
---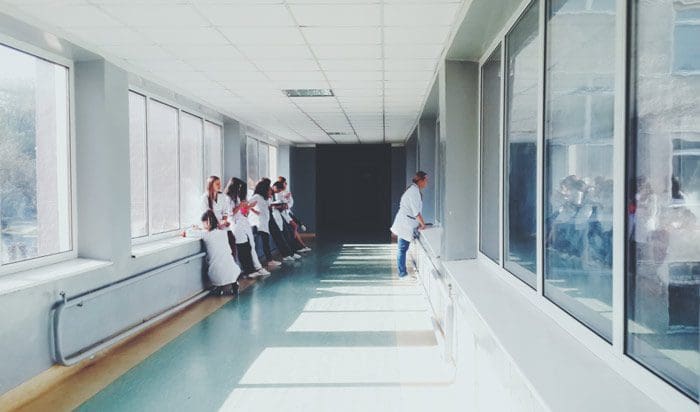 My kids are both teenagers so they are clearly on the path of separation from their mother and me. The experience, however, could not be more different and some of it is my fault.
Several months ago, as a relationship ended, so did my ability to house and feed my kids on the alternating weekends that had become my primary opportunity to connect with them. Truth was, I was a little ashamed and disconnected from them even when they were with me. Something about not being a success, not being as close to them as I was when they were kids, and something about putting my priority on my primary romantic relationship at the expense of some of my conscious parenting. I was punting the major duties of guardianship and discipline to their mom. I was imaging that I was staying close, but I can see how I was responsible for the drift.
As we were sliding into the end of their 14th and 16th year I was content to keep mainly to myself. I no longer had a place for them to stay on the weekends, but the alternating housing routine had become a tedious exercise that no one appreciated. And as teenagers, one with a car, they wanted to be elsewhere every weekend anyway. And I was okay with that. Kind of. I was also sad about it, but didn't know what remedies were available. Certainly some of it was my own sadness at the loss of my younger kids, the kids who needed and depended on me for everything, including entertainment. Now, they needed nothing from me. Of course, I knew they needed love and my continued expression of desire to be connected to them and their activities. But needless to say, we were drifting apart as we muddled through the summer and began what would be their Freshman and Junior year in high school.
My relationship to both of them has been reduced to "dates" and "dinners" scheduled with semi-regularity. And the requests and ideas for these meetings was up to me. We were all happy to coast along in our disconnected relationship. Me as a parent, clueless how to rebuild. Them as teenagers with very different priorities and goals. Still, we needed each other. But the value of the relationship was much less obvious to all of us.
And much of this disconnection I have to place at the foot of the divorce and my loss of time with them from 5 and 7 until now. Those years when bonds and confidences and closeness are welded together, I was a 1/3 presence in their lives. I was also struggling with my own demons of depression and looking for high-level marketing work so I could both support them (child support) and afford a place to live.
As the years wore on, the gap became more obvious. Weekly decisions, weekly chores, and weekly activities were exclusively the domain of the mom-kid relationship. Their bonds grew closer while I learned to function as a bit of an outsider. Weekends with dad were different from the core of their lives. We all worked it out as best as we could, but there was a huge gap in our communication and bonding. As they grew closer and more connected to their mother, my relationship with my kids took on a more dutiful role. They were obliged to come to my house every other weekend, but there were no significant advantages to this arrangement for them. We were always having to "stop by mom's" to pick up clothes, retainers, sports equipment, and books. They were saying with me, but more like a hotel with a good driver and less like a home. And I get it. Packing every other weekend for four nights (Thur-Sun) at dad's was a pain in the ass. More so as they grew older.
I don't blame their mom for this disconnection. In fact, I think she has done a fantastic job or stepping up to the plate to become their best friend, confidant, counselor, and caregiver. I have nothing but respect for her.
But this past weekend, as a major event unfolded in our lives, with my son ending up in the hospital, I was again struck at just how far out from their orbit I had become. So many items came up in the process of getting a grip on my son's situation, items/issues that I had never been told or asked about. Huge parenting issues that had been overlooked and not shared with me. It was not the time to confront the secrecy, but it pointed out a huge gap in my parenting intelligence: the relationship between the mom and dad (especially after divorce) about core parenting issues, like drugs, school, relationships, sleep habits, discipline… I had been left out of the loop on some significant data points and in this moment of family crisis, I learned just how out of the loop I was. I was purposefully discarded as a resource and counsel on major matters concerning my son and his wellbeing.
I'm sad. I'm scared for my son and his future growth through this experience. And I'm not looking forward to the eventual conversation/confrontation with my ex-wife about these gaps in our parenting narrative. She's got reasons for leaving me in the dark. I have to be ready to step up to the plate for the requests that may come out of my readmission into the family structure.
I admit I've been a bit self-absorbed trying to get my own shit together. I had no idea how far the breakdown had been progressing on their side of the orbit. And today, I am left wondering when and how to both support and renegotiate my relationship with my ex-wife. Parenting is a journey best shared by both partners. I am strong enough to engage with love and caring and the knowledge, that somehow she believed leaving me out of the loop was the best option for my son.
Sincerely,
The Off Parent
image: hospital image, creative commons usage
---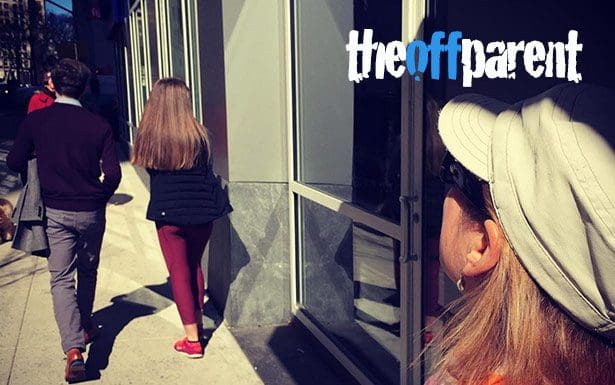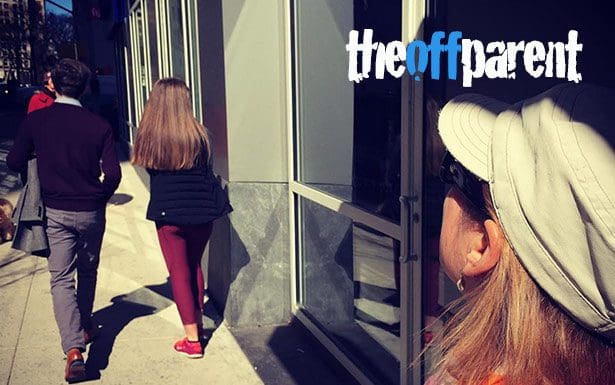 At the time of my divorce my ex wanted primary custody. I wanted joint custody. She wanted the majority of the children's time. I wanted 50/50. In my understanding of parenting and what my kids needed, I was certain that our roles were equally important. For some reason, probably financial, she did not agree. And in our fair state of Texas she was awarded the custody just as she knew she would be.
It's interesting today, that my now-ex is much more interested in arranging a 50/50 schedule. She complains how exhausted she is from running the kids to all their activities as a single parent.
So, for the last seven years from the time my daughter was six and my son was eight, she's had the responsibility and pleasure of parenting my kids two hours for every one hour I get. Back in the early months and years of the divorce this was devastating. I never got enough time with my kids. I longed for them twice as often and twice as long as she did. And in those tender years our kids really needed both of us. My son needed his dad more than he was getting him. My daughter craved my hugs and happy lifestyle. But that's the way the divorce went down.
It's interesting today, that my now-ex is much more interested in arranging a 50/50 schedule. She complains how exhausted she is from running the kids to all their activities as a single parent. Well, she is engaged, but it's a separate house, separate living quarters kid of engagement. And I imagine she is not lying when she says it's hard.
And there is a part of me that still misses my kids during the 2-for-1 hours they are with her. But today, as teenagers, the quality and type of relationship with your kids is very different. Back then I wanted to teach my son to ride a bike, I wanted to take my daughter fishing more, I wanted to expand their horizons and let them see and be with their happy father. I didn't get as much of an opportunity to do that. But back then it was a different type of parenting.
Today, as teenagers, my kids are even more interesting and self-driven, but they are also a lot more work. Most of the parenting activity in the teen years is driving them from place to place, waiting for them and their friends to get ready, and feeding and clothing them. It's not as rewarding. It's still engaging and important, but the "kid years" are really the golden age of parenting and attachment parenting specifically.
What I am able to give my kids now, in the reduced-dad role I was given, is a happy, energetic and always positive parent.
My life is also very different. A bit over a year ago I started dating a woman who quickly captured my heart and imagination for the future. Today we are happily engaged and living together in a modest house that has two rooms in the back for my kids. And I relish every hour I have with them. But I don't necessarily want more carpool and cafeteria shifts. That's the hard work, low return, parenting duty that makes up the majority of parenting teenagers.
What I am able to give my kids now, in the reduced-dad role I was given, is a happy, energetic and always positive parent. I am more than happy to carpool them. I thrive and excel at making them breakfast before school and getting them to their appointments on-time. It's not a chore, it's a pleasure. I'm guessing, my overwhelmed ex is asking for 50/50 parenting now because the mundane teen years are harder and less interactive than before.
So I lost the golden years of parenting. My son is a bit less masculine at times and he still doesn't know how to ride a bike. He doesn't want to learn, either. That's okay. We have the relationship we have as a result of those years of absence. All those years where their mom tried to fill in the dad blanks. But I was not there. And I was given that share of the parenting duties by her selfishness and greed.
I'd love more time with my kids. But… I am okay with the time I have with my teenagers. In the time I do have with them I know I am the best dad they could ever have. And they are not begging to go 50/50 or anything. Why would they want things any different? It's my ex that wants the change and today, unfortunately for her, she's got the Standard Possession Order (SPO) she argued for and won. She's got the kids about 2 hours for every 1 of mine.
Today, in the long tail days of parenting, it makes me smile. I'm still missing my kids just as much as I was as a newly divorced dad, but I'm missing a different role. I can't get back that early dad role. They are grown and growing now and have different needs. There are different ways I can be an influence on their lives. And one of my greatest gifts is showing them how to live a happy and fulfilling life.
Now, I need to go wake one of my teenagers up so we can have breakfast together and talk about the world.
Respectfully,
The Off Parent
@theoffparent
< back to Single Parenting
related posts:
image: my crew, nyc, spring break, the author, creative commons usage
---