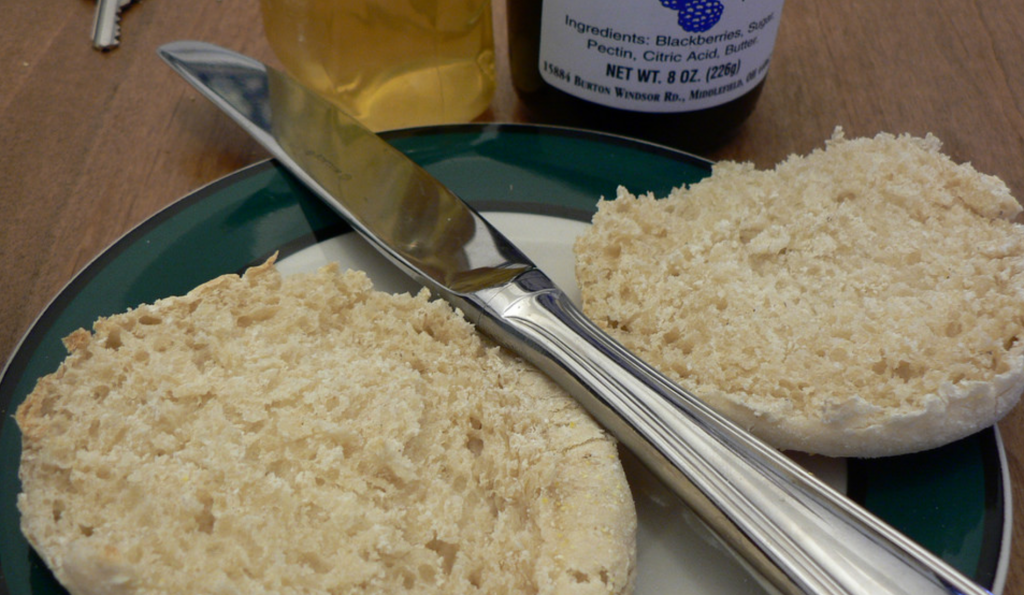 "Daddy, will you make me an English muffin?" she asked, waking up just before noon on a Tuesday summer morning.
"What is hard about making an English muffin?" Daddy asked. "Is something too hard for you?"
"Yes, I want you to make it," said the daughter, Little Lazy Lucy, as she *slounched* into the comfy chair to pet the cat.
"I see," Daddy said. "Is it too hard to cut the English muffin?"
"Yes, Daddy."
"What about the butter?" Daddy asked. "Do you find that too taxing as well?"
"Yes, Daddy, you do it so much better."
"And adding the jelly" Daddy prodded, "Is that part difficult for you in some way?"
"Daddy, please make me a muffin, I'm much to tired to do it."
"And what about eating the English muffin, is that too hard?" he asked.
"No, that part I'm really good at."
"Very well," said Daddy, "I'll start on an English muffin."
And with that Daddy went into the kitchen while LLLucy scrounched even further into the comfy chair and laughed as the cat kneeded into her soft belly.
Upstairs another door flew open and dapper son Badly Buzy Ben announced, "Breakfast? What's for breakfast?" as he stomped down the stairs. His hair was cuoffed and his suit looked freshly pressed. The blue tie matching and shining in concert with his pocket square.
"Daddy," he said, as he entered the room and eyed LLLucy with disdain. "I am hungry."
"Very well, Ben," Daddy said, "What did you have in mind to fix for yourself?"
"Um… What are you making?" he asked, noticing the English muffin Daddy was cutting in half.
"Little Lazy Lucy has asked for an English muffin," Daddy said. "But she's too lazy to help."
"I would like some bacon and eggs," BBBen announced.
"Great," Daddy said, "We've got eggs, but I think we're out of bacon. So you're almost all set. You could put the eggs on an English muffin if you like."
"Will you make my eggs?" BBBen asked.
"Why," Daddy asked. "Is something wrong with your arms and legs?"
"No, Daddy, but I'm in a hurry, and I've got a homework assignment that's due in 15 minutes. Can you make it, please?"
"It only takes about 5 minutes to scramble some eggs, let me show you where they are," Daddy said.
"I'm really not that hungry," BBBen said, looking quite skinny in his fine suit.
"Yes, I understand," Daddy said. "If you actually grew and filled out, you'd need a whole new wardrobe."
"It's not that, Daddy, I'm just very busy this morning, and I'd prefer your eggs to my own."
"Nicely said," Daddy replied. "I'm pretty sure, if you have time to eat the eggs you have time to make them."
"Okay, I'll just have an apple and go back to my room." He said.
Daddy cut the English muffin and put it into the toaster oven. The timer was set to dark, but he knew that this really resulted in the perfect toasting of the English muffin.
"Do you want to come put the butter on?" he asked, LLLucy.
"No Daddy, Shadow (the cat) is kneeding my belly and I'd really rather stay here."
"Very well," Daddy said, as he shaved a few pieces of butter onto the steaming English muffin. The smell of toasted muffin and melting butter began to fill the kitchen, and Daddy could feel his own tummy rumble. "This sure smells good," Daddy said. "It's making me hungry."
"I can smell it do, Daddy. It does smell delicious."
"Would you like to come put the strawberry jelly on the muffin?" Daddy asked.
"Can you do it Daddy, I'm much to relaxed here with Shadow," she said. The cat had curled up in her lap and was licking his paws vigorously. It was a nice scene. Daddy could understand how it was hard to get up when getting up meant upsetting the cat in your lap. So he proceeded to put the organic strawberry preserves on the warm and buttery English muffin.
"Yum, Daddy. That smells great. Is it almost ready?" LLLucy asked.
Daddy didn't answer.
"Daddy? Is my English muffin ready?"
Daddy walked out the front door with the English muffin in hand. "Yes, the English muffin is delicious and ready, but it's not yours. I made it."
"Daaaady," LLLucy cried.
"There are more muffins and I've left out all the ingredients right beside the toaster for you." he said.
"But Daddy! You said you would make me an English muffin. You lied to me."
"I'm sorry Little Lazy Lucy, but I said I would make an English muffin. And since you were too lazy to help and too comfortable to get up, I had it myself, and it was amazingly good."
"But Dad! I wanted you to make it. I'm too tired."
"You should make one for yourself."
"And Shadow is sooooo comfortable," she said, as I peeked back in the door. She eyed me with her teary and beautiful eyes. "Daddy, please!"
"Yummy yummy, in my tummy," Daddy said, as he closed the door and left his children to starve.
Take care, and if you need someone to talk to about dating, divorce, or depression check out my coaching page.
Sincerely,
The Off Parent
image: english muffin, creative commons usage
---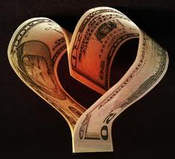 (this is a guest post)
Making a will is not always high on people's agendas. With so much going on in our daily lives, thinking about the future is not something we tend to do – but it should be, especially if you're a single parent.
For those who are not with their partner, for whatever reason, decisions over who will care for your children when you're no longer around is a real concern and it's vital that you take the time to work out what it is you want.
Why make a Will?
Making a Will is one of the only ways to guarantee that your affairs will be handled how you want them to be following your death. This not only applies to who will inherit your personal possessions and finances but also decides who will become responsible for looking after and raising your children.
As a single parent, the care of your child may not automatically default to their other parent. This means that it is wise to specify who you want to look after your children in your Will. You'll need to discuss this with the individual first to ensure it is a responsibility they are willing to take on and you need only do it if you're children are still classed as dependents (are under 18 years of age or suffer from a disability or have special needs which make them more reliant to adults).
Why do it now?
By putting off making a Will you could be putting yourself and your children at unnecessary risk. Situations can change at anytime and no one knows what the future holds in regards to their life and time of death. If you fail to appoint a guardian for your children then serious complications could be encountered following your death.
Dealing with the loss of a parent is hard enough for any child but where they like in a single parent home it can be even more traumatic. Adding the stress of uncertainty concerning their living arrangements and guardianship onto this could therefore have drastic ramifications. By drawing a Will you will be protecting them from this heartache.
Making a will is both easy and inexpensive so you needn't worry about being stung with expensive costs. If you already have a Will then you may not even need to draw a new one but may be able to make legally recognized amendments known as codicils.
Resources:
---