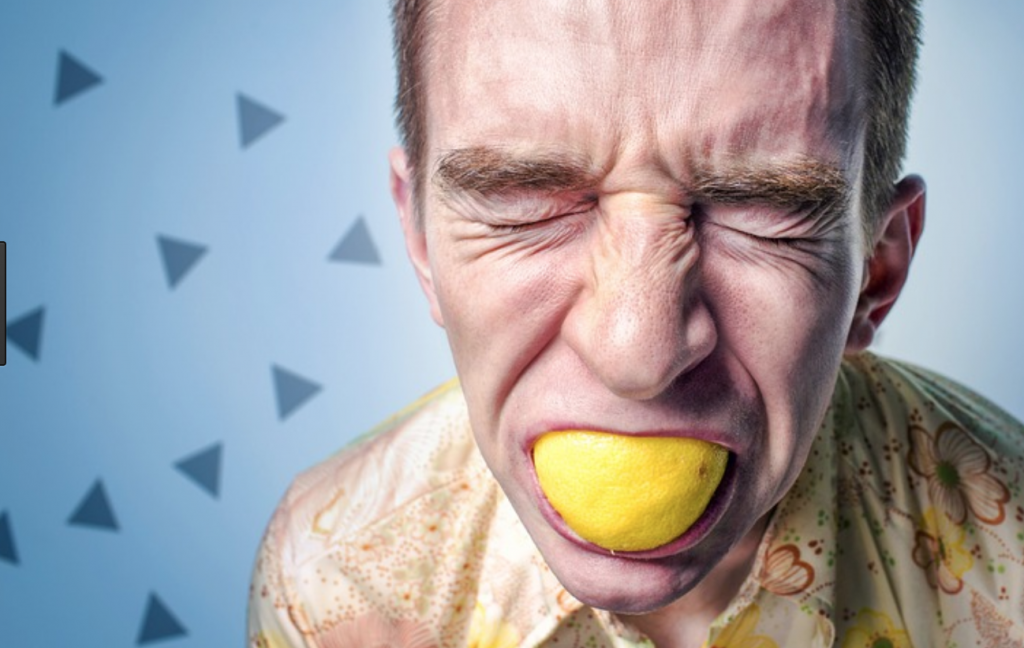 Every morning I wake up and contemplate my gratitudes. Often it is in contradiction to how I feel and I use the first moments of the day to reorient my attitude. It would be much easier to wallow in the negative, the losses, the current crappy situation I have landed in. But I know the negative can rule my life. I can live in the down and depressed. Anger on the other hand is an emotion that I have a hard time accessing. So if I can even be grateful for the anger in my life, perhaps I can harness some of the energy that's caught up within that emotion.
This morning's meditation came back with plenty of the negative aspects of my current situation, as it does many mornings.
I'm homeless (my last relationship included her house)
I'm alone (as it should be, I'm refinding my solo-self)
I'm working a shit job (it's the most fun I've had at work, but it won't pay my car payment)
My ex-wife gets half of everything I earn, after taxes, so my effective hourly rate is somewhere in the $5 – $6 hr range.
I feel the frustration of the pennilessness every day.
I no longer see my kids every other weekend, I don't have rooms for them, so I see them "as I can make dates with them" and with teenagers that's a challenging goal
And somehow I feel entitled to more. I should have a job that utilizes my 15 year career and college degree. I should have rooms for my kids, though things are a lot easier on all of us now that we're not switching every other weekend. I would love a relationship, an opportunity to be building again towards the future. And I'd really be happy to reach some arrangement with my ex-wife that takes the impossible financial burden off my daily life and ties the payoff to the sale of a piece of property that I inherited. But that's not how things work. We go through hard times, we survive, and we come out the other side changed. And I think we either come out smarter, leaner, and more optimistic, or we break and become bitter. It is through the active reframing of my life, with positive affirmations and prayers, that I am changing my attitude about my situation.
I am grateful that my kids are healthy and doing well in school and life.
I am grateful that my ex-wife has maintained gainful employment since the divorce.
I am grateful that my mom (humbling disclosure) still has an extra room that I inhabit.
I am grateful that I am able to maintain joy in my current job.
I am grateful that I have the financial help of my mom, as strained and emasculating as that is.
I'm grateful that I am super healthy and getting plenty of sleep.
I'm grateful that my creative energy is strong and my inspiration is growing.
Today, I have everything I need. I may not be close to having everything I want. But my basics (food, shelter, safety, community) are pretty well covered. If I can keep my attitude at the proper trajectory I can see that my current state is temporary and my prospects are ever-growing and improving. I have to believe that. I have to believe that I can find a high-tech marketing job as an "older worker." I have to believe that I will grow out of this phase of my life back into the self-sufficient adult that I thought I was, that I have been, that I will be again. It's like a prayer, really, these affirmations. I keep repeating my thankfulness. I keep appreciating what I have. I keep letting go of my expectations and immediate gratifications. And I am learning, everyday, to be closer to living in the moment. I am appreciating my current life, my current job, my current loneliness. And sitting in this place, I am also learning to become more conscious, more compassionate, and more humble about what I have vs. what I want.
Just for today, I will rise above it.
Sincerely,
The Off Parent
image: man in stress, creative commons usage
---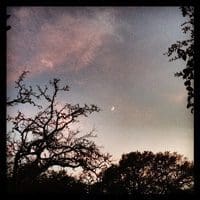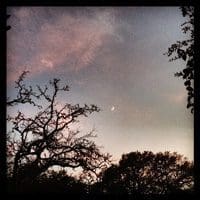 I really want to blame this last sag on my exey, but it ain't so. The morass I have just been climbing out of was mine and mine alone. Sure there were some inflection points, post divorce, that could've been mitigated with some cooperation from the exey, but the fail was really mine.
I don't want to write about this.
My Achilles heel is being too optimistic. And certainly, at times, too forceful in my positive (possibly aggressive) approach to life and problems. I recall the "muse" saying to me, "You're just about the most positive person I know." I felt proud of that. But…
Well, occasionally my happy outlook and plans don't work out the way I hope. (This is everybody, I know.) And this time a few things fell through to make my recent transition much more swift and dramatic than they needed to be. Had I been working a more realistic and pragmatic life program I think I could've done a better job and saved myself and my family a bit of heartache.
Again, I'm not talking about the divorce, I'm talking about … money. (Frown.)
Not what I wanted to admit to or blog about, EVER. Of course I have blogged about it, a lot. But I was on the "it's going to work out" side of every story. It didn't work out.
Now I'm in regroup mode. My lovely but not ideal house is sold. And I'm in a total rebuilding process. It's good. It's going to be better. And there are things I was neglecting. Now, with eyes, open, I'm conscious of bringing down the YES-force a bit, and get back into the "what needs to be done" mode.
New beginnings are always hard and exciting at the same time. I've gotten back on the tennis court. I'm about to start Aikido again. And my focus has returned to the loving support of my family, ex-wife included, and how I can best provide for all of us. It's hard to imagine how intertwined we remain even after the divorce, but it is clear we still need each other.
If I have one Sagittarius trait in spades it is positivism and energy to carry out those plans. But it's also my weak point. If I put too much faith in my "win" attitude, the losses can set me back more deeply than if I had also been making contingency plans.
Onward.
Sincerely,
The Off Parent
Related Posts:
Resources:
---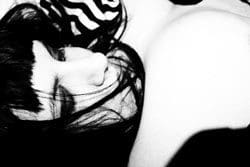 Tonight was one of those nights when you see your ex, and you think, "Thank god I have been released."
It's not that she's suddenly become unattractive. Or that she's doing a bad job at being a co-parent. (Hammering me for money is another thing altogether.) But there's a hardness that I hadn't noticed before. She's gotten too thin. And kinda mean looking. (This is not meant to be a rag, sorry.)
She also looks very professional, and I am grateful that she seems to be thriving in her current job. As we no longer combine forces, she no longer has my sympathies, but I respect her hard work. She's always been a dedicated worker.
But tonight, watching our son perform in orchestra, I was glad she came to sit next to me and then decided, "I need to be closer where I can see," to move towards the front. I had a nice side view of her intense face. She was staring into her phone. (Seems to have become more and more the mode for her.) Perhaps she was exchanging chats with her lover. Perhaps racy emails with her girlfriends. Who knows. But what I saw was a complete disinterest in what we were doing at the school. It was a check box. A task that needed to be completed at the end of the school year, like so many other tasks. And it was the last event that was keeping her from her night with her lover, before a weekend where SHE HAS THE KIDS.
It really must be odd, and I don't know the feeling, of wanting to be elsewhere when your kids are around.
I should have been the one working late, not her. If I had been a better provider, she wouldn't have to work so hard.
My daughter said something tonight, about how there was never any food in the house. "L the babysitter always goes to the store for dinner stuff, and there's never any left overs." Now, my daughter, who was saying this, has a tendency to be dramatic. But she was sharing a glimpse into the life that my ex-y has constructed.
I know it well. When she got on the work train, while we were married, there were many times when it was assumed I would feed, read, and put the kids to bed. I was being her "wife." Well, I was grateful again, that she was employed. And I would do whatever I could to make a nice house, a nice leftover plate for her, and a bunch of smiling (from bed) kids for her to return home to.
And, god knows, there were even more times when she was performing this type of 100% parenting for me, while I was working late. But there was some different tone about the entire thing.
For me, it was more acceptable. Like the man at work, the wife at home making dinner. While I spent a number of years at a large corporation, it was a lot easier for her to work less than full-time, and spend a lot of extra time with the kids, at their school, doing projects at home.
When she was working late, by contrast, it was kind of dramatic. Like there was some great urgency that was keeping her at the office. And some sense that it was quite unfair for her to have to be working so hard.
WAIT A MINUTE!
That was MY INTERNAL VOICE saying those things. It's dawning on me — right this very minute — the resentment I was feeling was not about her attitude, it was about mine! WTF? Seriously? I should have been the one working late, not her. If I had been a better provider, she wouldn't have to work so hard.
Maybe she played into my shame, a little. I don't know. But I can now see this was MY SHIT not hers.
In the discussions with women, of our age, about who they are meeting in their dating lives, what I get is that most people our age are cynical and bitter.
I'm wondering if my scoffing at her taut looks tonight is also a product of my shame. I'm asking myself, "Sour grapes?'
I don't think so. BUT, she was the best thing I'd ever had up to that point. She stayed with me through the toughest times in both our lives. And then she gave up on me.
No, for that I won't be forgiving her. For the release from a sexless and joyless marriage, I have to thank her. I won't be putting up with that again either. Ever.
And that's the wonderful thing about the story. Even if I don't know the ending, what I do know is the possibility is out there. GF #1 showed me what it feels like to really be adored. I CAN HAVE THAT AGAIN. And I actually deserve it.
In the discussions with women, of our age, about who they are meeting in their dating lives, what I get is that most people our age are cynical and bitter. I am always complemented on my POSITIVE ATTITUDE. "You're so positive." or "So much positive energy."
It's not exactly the same thing as irresistible, but I'll take positive right now. And that's the side I'm showing my kids.
The ex-y also asked me if I would let the kids know about the money shortage as well. As if she needed me to fess up to my own contribution to whatever struggles they were having about "stuff." I spoke to them tonight about my current situation. I said we could not go to the BBQ place for dinner, because I didn't have the money for it, and I had plenty of food at home.
"Why don't you have any money?" my son asked. It was just a point-blank question, no real emotional inflection.
"I have three clients that owe me money right now. And it's not like I don't have any money, it's just that when things get low, I really don't spend money on stuff like eating out, when I have food at home."
That satisfied both of them. My daughter, who has become somewhat obsessed with Starbucks, was quiet.
I am positive. I am certain I will continue to dig out of the financial hole the divorce and my subsequent low-times wreaked on me. All systems are go, the work is ahead, the clients are happy. (Affirmation: no low-times this summer.)
And I am positive I will find a more compatible mate. Now that we have this kid thing sorted out, there is only the relationship between me and this new person to sort out. I don't need anything from them but adoration and the opportunity to adore them back.
Sincerely,
The Off Parent
< back to The Hard Stuff pages
related posts:
resources:
image: creative commons usage – medusa
+++
Someday We'll Know – The New Radicals
---
---