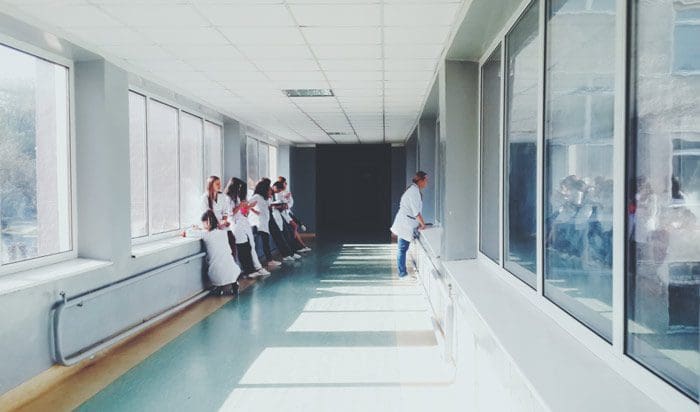 My kids are both teenagers so they are clearly on the path of separation from their mother and me. The experience, however, could not be more different and some of it is my fault.
Several months ago, as a relationship ended, so did my ability to house and feed my kids on the alternating weekends that had become my primary opportunity to connect with them. Truth was, I was a little ashamed and disconnected from them even when they were with me. Something about not being a success, not being as close to them as I was when they were kids, and something about putting my priority on my primary romantic relationship at the expense of some of my conscious parenting. I was punting the major duties of guardianship and discipline to their mom. I was imaging that I was staying close, but I can see how I was responsible for the drift.
As we were sliding into the end of their 14th and 16th year I was content to keep mainly to myself. I no longer had a place for them to stay on the weekends, but the alternating housing routine had become a tedious exercise that no one appreciated. And as teenagers, one with a car, they wanted to be elsewhere every weekend anyway. And I was okay with that. Kind of. I was also sad about it, but didn't know what remedies were available. Certainly some of it was my own sadness at the loss of my younger kids, the kids who needed and depended on me for everything, including entertainment. Now, they needed nothing from me. Of course, I knew they needed love and my continued expression of desire to be connected to them and their activities. But needless to say, we were drifting apart as we muddled through the summer and began what would be their Freshman and Junior year in high school.
My relationship to both of them has been reduced to "dates" and "dinners" scheduled with semi-regularity. And the requests and ideas for these meetings was up to me. We were all happy to coast along in our disconnected relationship. Me as a parent, clueless how to rebuild. Them as teenagers with very different priorities and goals. Still, we needed each other. But the value of the relationship was much less obvious to all of us.
And much of this disconnection I have to place at the foot of the divorce and my loss of time with them from 5 and 7 until now. Those years when bonds and confidences and closeness are welded together, I was a 1/3 presence in their lives. I was also struggling with my own demons of depression and looking for high-level marketing work so I could both support them (child support) and afford a place to live.
As the years wore on, the gap became more obvious. Weekly decisions, weekly chores, and weekly activities were exclusively the domain of the mom-kid relationship. Their bonds grew closer while I learned to function as a bit of an outsider. Weekends with dad were different from the core of their lives. We all worked it out as best as we could, but there was a huge gap in our communication and bonding. As they grew closer and more connected to their mother, my relationship with my kids took on a more dutiful role. They were obliged to come to my house every other weekend, but there were no significant advantages to this arrangement for them. We were always having to "stop by mom's" to pick up clothes, retainers, sports equipment, and books. They were saying with me, but more like a hotel with a good driver and less like a home. And I get it. Packing every other weekend for four nights (Thur-Sun) at dad's was a pain in the ass. More so as they grew older.
I don't blame their mom for this disconnection. In fact, I think she has done a fantastic job or stepping up to the plate to become their best friend, confidant, counselor, and caregiver. I have nothing but respect for her.
But this past weekend, as a major event unfolded in our lives, with my son ending up in the hospital, I was again struck at just how far out from their orbit I had become. So many items came up in the process of getting a grip on my son's situation, items/issues that I had never been told or asked about. Huge parenting issues that had been overlooked and not shared with me. It was not the time to confront the secrecy, but it pointed out a huge gap in my parenting intelligence: the relationship between the mom and dad (especially after divorce) about core parenting issues, like drugs, school, relationships, sleep habits, discipline… I had been left out of the loop on some significant data points and in this moment of family crisis, I learned just how out of the loop I was. I was purposefully discarded as a resource and counsel on major matters concerning my son and his wellbeing.
I'm sad. I'm scared for my son and his future growth through this experience. And I'm not looking forward to the eventual conversation/confrontation with my ex-wife about these gaps in our parenting narrative. She's got reasons for leaving me in the dark. I have to be ready to step up to the plate for the requests that may come out of my readmission into the family structure.
I admit I've been a bit self-absorbed trying to get my own shit together. I had no idea how far the breakdown had been progressing on their side of the orbit. And today, I am left wondering when and how to both support and renegotiate my relationship with my ex-wife. Parenting is a journey best shared by both partners. I am strong enough to engage with love and caring and the knowledge, that somehow she believed leaving me out of the loop was the best option for my son.
Sincerely,
The Off Parent
image: hospital image, creative commons usage
---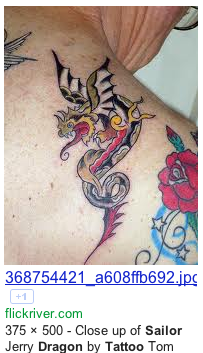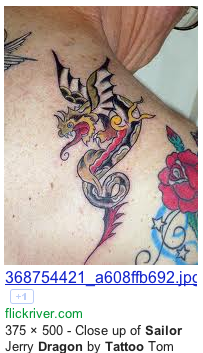 There is a business networking happy hour that happens once a month on a Thursday. And I've never made it. I probably should make it.
But when the world shifted on its axis and my kids orbits suddenly had large periods of time on the dark side of the planet, Thursdays became my joint-custody Standard Possession Order day of the week. You'll get to know and love the language. SPO – standard possession order. And First, Third, and Fifth is another common process. And your attorney will probably want to start with the SPO and make variations from there. It's all been worked out ahead of time for our benefit.
No sarcasm meant. But there's no way to be grateful under the circumstances. But the kind counselor we went to for Divorce Counseling was happy to tell me, "It's a pretty good deal for dads."
Not being up on the literature or common practices I had my heart set on 50/50 down the middle, rotating the kids out very other weekend. This other 1, 3, 5 seems to be easier for some reason, but it does cause some unexpected problems. The minute you look to enter the kissing pool again, you'll discover that if every dad has the kids 1-3-5, then the divorced moms have their kids exactly opposite. (grin)
So you want to date someone. Um, every single weekend you have OFF she has kid duty. I think back to that moment when Dr. Knows Better kept saying, it's easier for everyone. I kept asking "WHY, what makes it easier?" If you have the same feeling, you might keep asking until you get an answer, or you and your soon-to-be ex decide on an alternative. Sure it made it easier on the doc, but now it's a bit complicated if I want to meet someone after work for drinks.
The corollary to this law is kind of funny and painful at the same time: When your ex starts asking for changes in the schedule, it means they're fucking somebody. Excuse me, "dating," somebody. I mean, think about it, are you going to get into it with your ex over switching up the schedule if there isn't some damn compelling reason?
I'm just pissed it's happened twice from her side so far and nonce from mine. But I'm over all that jealousy stuff. Really. Over. It. She can DO who ever she pleases at this point, I'd rather DO someone else as well. So best to take my bitterness and get in better shape.
Oh that's the one great thing Dr. You're Getting a Divorce did set up. In our plan we cannot introduce a "dating" partner to our kids until the "relationship/dating" has been steady for six months. That's awesome right. It sure helped my piece of mind when my ex-y started a rebound screwing of a plumber from a few towns over that first month after the divorce was final. At least she waited until it was final. I spewed a few spiteful barbs at that time. And thank goodness I got my ass into a divorce recovery class soon after.
Another funny moment happened about three months ago, my daughter was playing with my iPhone. She loves them and was looking at my pictures and stuff. (No surprises there. Think twice about taking those candid shots on your phone, won't you?) And she noticed a few TXT messages coming in from a *Debbie.* And at one point she squealed , "SWEETHEART."
Um, I had some explaining to do.
So I talked it out with them and now it's sort of a running joke. "If I had a girlfriend, which I don't, I couldn't tell you anyway, but this woman, is not my girlfriend."
At this point they roll their eyes. And one of them will say something like, "Yeah Dad, we don't believe anything you say about that anyway. Because you can't tell us."
It did give me some satisfaction txting the ex-y, "I had the 6 months chat with the kids. It went well."
Of course the hidden message was, "Cause there's someone else…" But I left it unspoken.
And that's the final piece of advice on this subject. NEVER fire the sharp barbs at your ex-y. They never hurt her as much as they hurt you. Being mean or mad at her is only a symptom of your unfinished emotional work. It never helps. Yes, I know, sometimes it feels good.
And that one I sent in regards to the plumber (nothing against The Plumber with the Dragon Tattoo) "WTF? Do you think this is a rebound? He's not even in our TRIBE." All I could think of inside was, "Thank god she can burn through this one without having to bring the kids into it." And sure, it was over in less than a month, but I was hurt and freaking out a bit. And living at my sister's house, for crissakes. Not a happy situation.
So the email arrived today for the happy hour tomorrow night, and I had a moment where I contemplated getting a sitter… And then I smiled and thought about my HAPPIER HOUR. With my kids.
Sincerely,
The Off Parent

Resources:
---