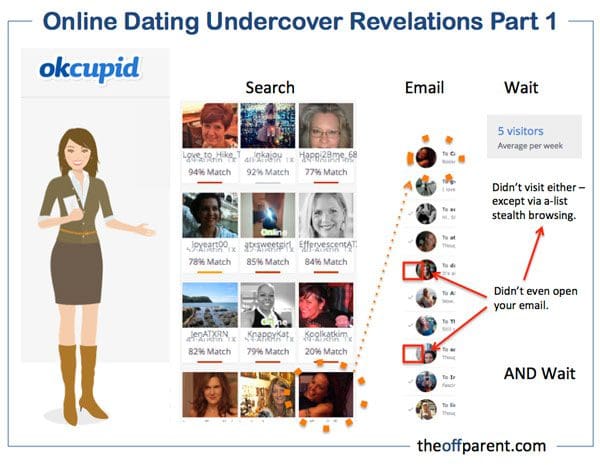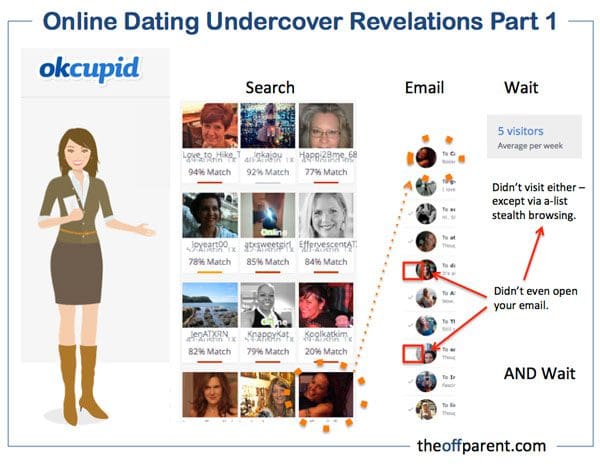 I did something odd the other day. I paid to be an A-Lister on the free dating site OKCupid. And boy did I learn a few things that I'm now going to share with you. The first thing the A-list does for you on OKC is allow you to narrow your searches by a few more criteria.

and if we use the Attractiveness criteria we get this: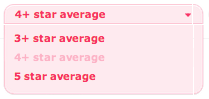 Now I'm guessing this has to do with the star ratings that people have given the women over time. And my list dwindled dramatically when I uplifted my search to include 5-star women only. I wonder am I a four or five? Or three? Ack.  And the difference between 4+ and 5 was very little. And actually after you've done the work of eliminating the "no-ways" from your searches by hiding them, I came up with about 20 potential matches. And of those I had to eliminate half of them for being out-of-my-league or too-pretty to be "realistic." (See All Types post)
And what about body-type criteria. Here's my selection, if I used it.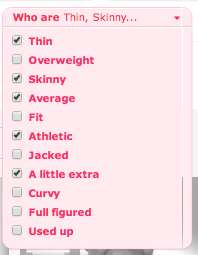 You'd have to wonder about a woman who ranked herself as "used up." And "jacked" is even a bit cocky for me, and I'm cocky. And what's the difference in self-awareness in a woman who claims to be Skinny vs. Thin vs. Fit. (Oh, I'd add Fit to my criteria.)
And one of the other criteria offers an interesting twist on the selection process. Let's say you're looking for someone who is okay with casual sex, well, you can search for women who've answered the casual sex question of your choice. How's that for dialing it in?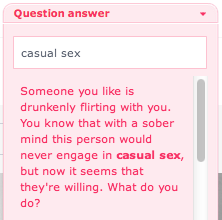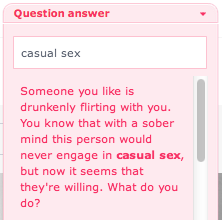 And then there's the stealth browsing mode that offers this screen when you visit someone's profile.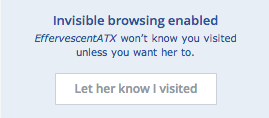 that changes when you okay the visit

I was wondering how I sent out so many hellos that got not only no response but not even a visit to my profile. It seems that women are much more selective about letting us know they visited. I know that's where I start when I open OKC. And there has been very little action, even though I sent "hellos" to all 20 – 10 = 10 women who came up in my advanced search. And one woman actually responded at all. We're meeting for a glass of wine tomorrow.
And that's really it, that's the point. Once you've secured the "date" let it go. Don't spend too much energy or time scoping her out, or flirting via messages or texts. It's often so much fantasy, that it's waisted until you've met. Soooo many times I've generated a lot of enthusiasm and interest via message only to find there was ZERO chemistry. So leave your romantic aspirations until you've actually met. And when you get a "maybe" you should know it's really a polite no. When it's a yes, there shouldn't be any hesitation at asking "What's next?" If there's resistance or apprehension, it's a no. Move on.
The one thing I've come to understand about online dating is this. At least the women on the sites are claiming to be ready for a relationship. And if they've expressed some things that feel mutually exciting, cool. But meeting is an entirely different adventure. I exchanged a message with a woman who claimed it only took 4 minutes to know if there was chemistry. She was responding to something I wrote on my profile. And sure enough we're going to grab our 4 minutes at the end of this weekend. "2 minutes for you and 2 minutes for me," she said. I like her spunk.
So when you get the okay, let's meet on X day at X time, give it a rest. Any thing else is too desperate. I'm not sure how it feels from the woman's side, but anytime I've laid any more groundwork after the date was accepted, was wasted energy. Since I've had exactly THREE matches total in FOUR years since my divorce.
A friend asked me, "If you like relationships so much, why only three in four years?"
"I was getting my shit together first. I knew I wasn't healthy and ready for a relationship. I wanted a rescue. And that's not what I really need. I need a partner."
Carry on, jump in and get your feet wet. And when she/he says yes, then go meet them. That's when the sparks can fly. Everything before that is logistics and poetry.
Next, for Part 2, I'm going to dig into OK Cupid's evaluation of my pictures and share their deep metrics on which pictures appeal to which age groups and types of women. All fun stuff. All fantasy.
New: Online Dating Undercover Revelations: OK Cupid (Pt. 2)
Sincerely,
The Off Parent
back to On Dating section
Related posts:
---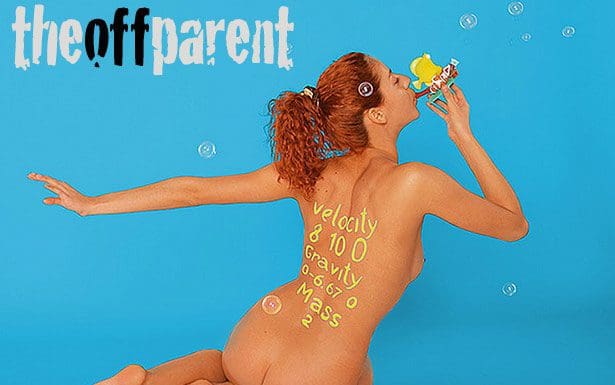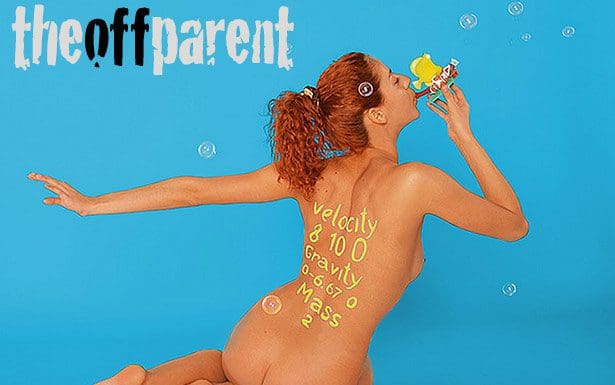 I spend more time thinking about dating and kissing than I actually get to date or kiss. It's okay, it's highly motivational. Today walking around the lake and watching the running, walking, and jogging girls, I was observing the things I found attractive.
It was the same sort of experience a few weeks ago when I turned my OK Cupid profile back on, just to check in. Just to remember how many women there are in the world looking for a partner. AND how few of them are within my range of desire. I know it's my issue.
Looking over hundreds and hundreds of women you begin to make some assumptions on a dating site. Here are a few of my observations:
Too pretty – never going to give me the time of day
Too homely – not interested in those with lack of flair or confidence, please no more bathroom mirror shots, ever
Too much makeup or glamour shots – never been my style
Too young – I'm attracted to the younger women, but I'm not sure we'd have a lot in common
Too many drink-in-hand shots – drinking is fine, but you don't have to prove it, or flaunt it, might indicate a problem
Too sporty – I also love fitness, but obsessive running, or talking all the time about your trainer… well, do it, but you don't need to over do it
Too religious – again, my bias, but I don't have anything against religion, but you might not lead with it
And watching the athletic people exercising around the lake I made a few more observations:
The uber-fit are often running with the uber-fit. Those amazing abs must be attracted to other amazing abs. I'd rather not spend so much time running.
Women with baby strollers are beautiful, and of course YOUNG.
We're all walking and running to make our bodies more attractive or more healthy. Nice to see, and nice to have the energy and motivation to participate.
My range of desire seems to be greater when the woman is exercising, or is it because I can see the whole body?
Something about exercise shows energy and determination. That's attractive.
Some women look at you and look away. Some smile. Some never look up, as if afraid.
As women pass by running, I notice the twist of their body, how they're moving, their ratio (are they h/w proportionate), and did I get a whiff of their perfume? Too much perfume is a turn off, but just the right (essential oil-ish) scent is really good.
What would happen if a woman came along who was within my attractive range and was interested in a relationship? I guess I would get the opportunity to feel the pressure that I occasionally put on "dates." I'm not sure what's ahead, but I'm interested in finding out how I learn and grow in my next relationship, with a partner who wants a relationship.
Then sparks will fly.
Sincerely,
The Off Parent
back to On Dating section
Related posts:
image: emitter, exey panteleeve, creative commons usage
---