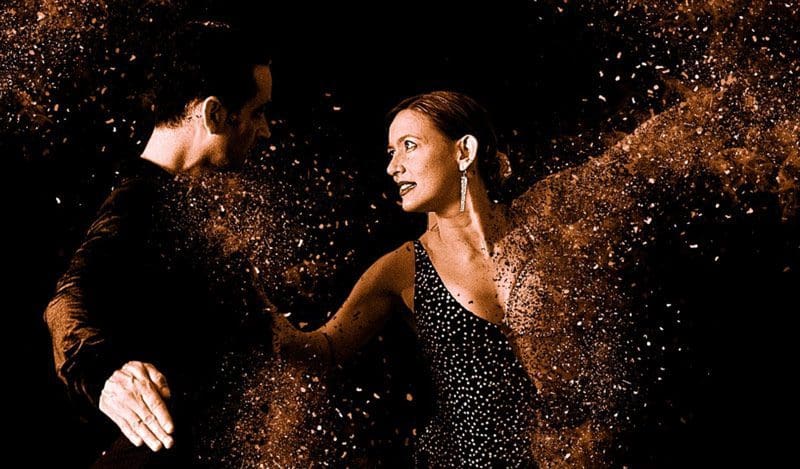 In my first two marriages I had money in the bank. My relationship to money has been challenging my entire life, why should now be any different? I thought by the time I reached 50 I would've had this career-thing down. Turns out, the market is ever-changing, and ever more competitive than before. And if you happen to be in social media, the millennials have sort of taken over the game. I'm now considered an older worker. (For at least 10 years now, but I failed to make note of it before.)
In marriage one, my starter marriage, I had money in the bank, a good job, and the prospects for more. We lived pretty high on the hog. In fact, we both took off full-time work for over a year. It was a great year. I worked on my writing and small press publishing. She painted. But it couldn't last. The estate of my father turned out to be a lot more complicated than originally thought and we were both back to working. I started working in Advertising. As the marriage broke up, she did some weird things, however. Months before the end she was putting money in a different account and buying a lot of expensive jewelry. I didn't really see it coming, so I also didn't suspect anything. Boom, I was taken for a lot. And in the end I paid her a good portion of the money I had in the bank to end the prospect of paying for both sides of a divorce.
In marriage two, the one with a pair of kids, I was also in a positive financial position at the start of the relationship. I must've looked like quite the catch. I owned my own condo near downtown, and was working freelance for a company out of Boston. She moved in with me over the first six months and we were already talking about having kids. We were getting to be that age. And as things went, my earning capacity stayed strong, if somewhat uneven, over the next six years we were married as we became new parents. And her full-time gig was put on hold, so someone, Mom, could meet the kids at the bus. The lifestyle we chose, and the neighborhood we selected for the schools, was just a bit too expensive to have her be a stay-at-home mom, though that would've been my preference. I never, we never, quite got there.
When my big corporate gig ended, due to the 2009 economic meltdown, we began to fight about money. She wanted me to go straight back to another corporate, well-paid, gig. I wanted to take some of the six month severance time and look into doing something a little different for a living. She was not happy with that idea. But we agreed to disagree. Just over a year later we would be divorced. And a lot of it had to do with money. She didn't really go back to full-time work until she decided she wanted a divorce. Then she had no option. And, jump forward to today, I am very happy my ex-wife has maintained a well-paid job ever since we divorced. She's a great worker, and is a good and committed mom. No harm or foul there.
But the money had been the root of the disagreement. Now, looking back on it, I wonder, was she right?
Since the divorce, where I signed a contract to deliver child support based on my average $72,000 per year salary, I have not been able to achieve that income level for more than six months at a time. And the child support police don't care if you're unemployed. The bills keep coming in, the crackdowns keep happening, and despite any goodwill or promises, I'm seen in the eyes of the Texas Attorney Generals Office as a dead beat dad. I've paid her a percentage of everything I've ever earned. But it's not enough. It's not enough to make her happy. And by default, it's not enough for the state of Texas either.
So I'm currently living in default, in deficit, as the asshole who won't pay his ex-wife. Of course, I mean, pay the money for the support and care of my kids, but you'll forgive my ambiguity. Today I have no money. I'm working an hourly job (I'm not whining here, just stating the facts.) that won't make my car payment. And it certainly won't make much of a payment on anything when she and the kids get 50% of all of it. How can a dad make ends meet?
The truth is, often the dads are the one's who fall under the bus, financially. In my case, I was also challenged by some serious bouts of depression, resulting from the divorce. So, needless to say, I have never been able to pay 100% of my child support since year two. And two months after I was late my ex-wife called in the authorities to enforce the judgement. I don't think it helped. I haven't been looking for a job any harder since they entered the picture.
I've had a few jobs. I've had some good freelance gigs. I've made some money. But it's never enough. And at the moment, it's really not enough. But I stay positive anyway. I'm interviewing for real jobs. I'm exercising regularly. I'm happy. I'm single. And, while I don't get to see my kids as much as I'd like, I think we've all come to an understanding. All of us except my ex-wife and the AG's office. See, she could cut them out of the equation with a single phone call. But somehow, she feels it's better for my kids to have the AG's office on my ass, and a lien on my credit. She's determined to get her money.
See, that's the funny part. Or is it the sad part? I think I was being sarcastic. The sad part is, she was/is going to get all the money she is entitled to anyway. By law I cannot shirk a single penny of my obligation. I'm happy to pay it, as I keep working, and I will/am paying it. It's just a bit slow at the moment. But somehow, she's happy with the arrangement. She's always been happy with her decision to toss me to the wolves. Her new husband once told me, about the AG's office, "It's just how everyone does it these days. They're like an accounting department."
Well, that's bullshit. She never needed to file against me. She still doesn't need to ask for their protection. And yet, there they are, freezing my bank account ever six months or so to take half of the cash am holding on to for bills and food.
Everyday she doesn't release us from the AG's supervision is a day that I wake up and have to forgive her for acting and continuing to act on her fear. I'm paying as fast as I can, it's just less than we both expected.
Ho hum. And onward we go as single parents.
Note: If you are a woman and are reading this as a complaint, as a whining dead beat dad, I might ask you to reconsider this. Shouldn't both sides of the family live at the level of income they can provide? Today she still lives in our nice home in the nice neighborhood, and for my kids that has provided unequalled stability. But she has done this even with my payments getting behind. Was it necessary to punish me with the AG's involvement? I am struggling to find the money each month to keep food in my mouth, much less the mouths of my kids. She is not struggling, and that's good for my kids. For that I give her my sincere thanks.
Sincerely,
The Off Parent
image: tango, creative commons usage
---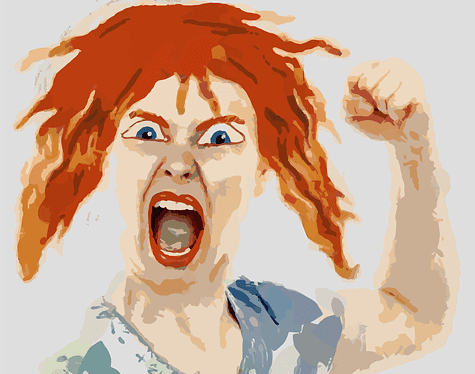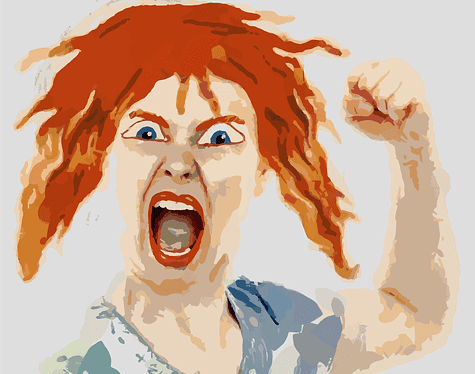 There should not be so much anger six years after my divorce. There should not be so much anger ever.
I've been divorced for six years. My ex-wife is "happily" remarried and yet still somehow furious with me. I'm not sure how that's supposed to work. But I think  you get over your ex and move on. That's the path to healing. The other, the obsessive hate, is corrosive to everything and everyone around you. Unfortunately my kids live in that environment 70% of the time. The good news is they have come out okay. At 13 and 15 I find them charming, well-balanced, and loving kids. My ex, not so much.
There's some sort of power and control going on here, even now. She wants to know what companies I'm applying to? She wants to make sure I don't try to skip out on the AG's payments when I get my new job?
A great example of the game she's still playing happened last week.
I am in the process of applying for a lot of jobs these days. And recently, with a financial institution, they let me know a credit check would be part of the final approval of me as an employee. Well, since my ex-wife sent my ass up river to the Attorney General's office there's a nifty little red flag on my credit report that says I'm a deadbeat dad. (Thanks ex, that's really helpful.)
No, generally the AG's office is reserved for deadbeat dads. Here's a few definitions of deadbeat dads.
Skip out on financial responsibility for their kids
Hide money to keep from paying appropriate child support
Move away from their kids to keep from paying or being emotionally available
Refuses to take responsibility for their kids, financially, emotionally, physically.
I'm none of these things. Here's what happened. I was working for a small business. The small business lost their main client. I lost my income. I told my ex-wife I would be getting behind while we looked for new clients. She waited exactly two months before filing against me with the AG's office. Somewhere, somehow, she believed she was working in the best interest of her kids.
I had been talking to a friend who worked for the AG's office (still does) at that time. I told her, "They do not provide the service you are thinking of. We should work it out between us. Bringing them in is only going to complicate things." She filed anyway.
Today the AG's office has a lien against me for the child support payments I missed during my period of unemployment. I asked my ex at that time, "Do you think I'm hiding income from you?" "No," she replied. "Do you think I'm not looking for a job as hard as I can?" "No," she said. But somewhere in her "still angry" brain she felt justified at turning me over to a glorified collections agency. And all hell broke loose at that time. Here's the kicker: she knew the AG's office would severely fuck with me and she did it anyway.
Did she get her money any sooner? No, because, as I've told her repeatedly, if there's no money coming in there's no money for either of us. She seems to understand this, but it makes her furious. Anyway, jump forward to last week and this financial institution I'm trying to land a job with. I had to ask my ex wife to write me a note saying I'm a good dad, and explaining that the lien is simply a financial issue we are dealing with together. Wow, that made me feel like I was getting a permission slip in kindergarten.
There's so much anger coming from her side that this latest move felt normal. I mean, why would she want to give me anything that makes it easier for me?
But it gets better.
As she agreed to write the letter, she also asked to know the firm I was applying with so she could write it specifically to them. I was confused. "Can't you just write me a "to whom it may concern" letter?" Her new husband said it would carry more weight if it was written specifically to the employer. "Great," I said. "Then I need three more letters." And she produced them.
There's some sort of power and control going on here, even now. She wants to know what companies I'm applying to? She wants to make sure I don't try to skip out on the AG's payments when I get my new job? More likely she's just being mean and finding a way to stay in control. And she is in control. But now each day I'm going to ask her for more letters. And she will write them. I guess this will continue until either 1. I have a new job, or 2. she gives up control and writes me the "to whom" letter.
There's so much anger coming from her side that this latest move felt normal. I mean, why would she want to give me anything that makes it easier for me? And how better to keep on top of me than to require a letter of release for each potential employer.
Oh the joys of a power-hungry ex-wife. Blessings on her. I hope someday she forgives me so she can turn around and finally forgive herself for deciding to exit our marriage.
Sincerely,
The Off Parent
@theoffparent
< back to The Hard Stuff
related posts:
image
image: angry woman, creative commons usage
---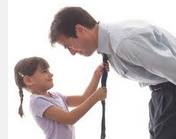 I've got my largest two week consulting check coming in, ever. Problem is, it should've arrived on Saturday. AND my car stopped running properly on Saturday. AND my ex-y asked for "timing" advice last night. And my client said, "We will get it in the mail this week, sorry we were on Spring Break."
There is no doubt that cash flow problems hit us all. And I will also admit that I am not very good at mapping bills and expenses to income, especially when things get tight. And sometimes they get so tight…
So the drama between the ex-y and I continues. Except the drama on her side is really for show, for frustration, for antagonism. No, I take that back. She's not even interested in upsetting me. She would get no benefit from that. But she is not required to take my situation into consideration, nor does she. I'd use the word narcistic, if it weren't a bad word. Self-centered would probably fit more appropriately.
The part I don't get, when her wants and desires become the priority in her life, over, let's say, our kids lives. Let me give a few examples.
Within a month of our divorce being finalized, she was sleeping with a plumber who'd worked on her house. Not that there's anything wrong with plumbers, but this one had rebound, revenge, self-centered written all over it. A friend told me about it. I was furious. Oops, my bad. I was supposed to be detaching. And of course she had tightened down her chastity belt so tight, I guess her sexual needs could not be contained. All I can say about the plumber was, thank goodness we'd put a 6-month chill clause in our divorce decree, before either of us could introduce a significant other to the kids. I asked her, "What example is he going to set for our kids?" Again, nothing against plumbers, but as the next pseudo-father of my kids, I was aiming a little higher. I understand it's not my decision, but I have some hopes that he will be a creatively intellectual individual that my kids will admire and aspire to be more like. Again, I never met the man with the dragon tattoo. He may very well have been the Michael Angelo of plumbing.
Another misqueue in my opinion (a problem with that right there, I really don't have a right to an opinion) was all the times I'd check-in with my kids on a weekend and they'd have a babysitter. Again, I don't even pretend to imagine the different experience of the world and making a living, between men and women, but it certainly wasn't sexual companionship she was looking for. She was in the immediate hunt for my replacement as a provider. She was panicked about being alone. (Part of the reason I didn't want the house, too many ghosts around if the kids weren't there.) But deeper, I'm guessing, was her fear of not being able to make it alone.
Again, I am speaking about something I know nothing about. I know about money woes. I know about companionship. But I also know that MY healing comes from time alone, feeling the feelings, and working things out. First with myself. Then with another person. She was aggressively trying to fill my spot before she really had to do the work of understanding why it was empty.
So I paid a few weeks late on last months child support, and she made a big deal about how much she needs the money, how dependent she is on my support checks. But it's bullshit. It's the clear and present danger in HER mind, but she's only thinking about herself.
Let's see: 1. she's got a house that is worth at least 100k more than her mortgage; 2. she's got over 25k in retirement accounts; 3. she's got me paying almost all of her mortgage every month. Where is the money crisis in that?
I think of Bill Hader's drama queen character. The kids and I watched a couple SNL skits last night before bed. And in this one, Hader played a fireman who was still not over a relationship that had ended over nine years ago. He simply screamed. And screamed. And screamed.
It was a fitting metaphor for my ex-y's behavior.
1. She knew I was struggling to get last month's payment to her; 2. She's working on her own budget for the week/month/year; 3. Like a bill collector, she's asking when is she getting the next payment and "how can we set this up so it doesn't affect me and the kids each month?"
Good question, that last one. I'm thinking this is the answer: "Get the fk off my ass for $1600. You are NOT in crisis. You are connecting your emotional vulnerability to the payments from me. They are NOT the same thing. You have plenty of money. I am paying as best I can. Saying "thank you so much" and the bringing the enforcer ask right after is not caring, it's manipulative. Unfortunately it's also transparent.
I won't answer her with this vitriol. It would do no good.
So as I do with the mortgage demands that start coming in the day after the payment is due, I ignore them. She is a detail and a bill collector. She does not have feelings, nor should she need to, about me and my money. It's just business.
And fk that. I'm a person. I'm also worthy of respect. And before you hammer me about "when is the next check coming in?" please check your balance sheet and know that YOU ARE OKAY. You're security and joy does not depend on my money. Never did. And I will support you as long as the law demands it and the kids are in school. I am 100% committed to that.
Let's not forget that she started threatening turning the process over to the Texas Attorney General's office and Child Support Division a few months ago. She's just working to get me with the program. Not a very compassionate approach, but I'm not part of her drama unless she can make me part of it.
But this week, when the check comes in. I'm going to pay last months mortgage payment. And a few other bills that have significant weight. Yours no longer carries that priority. And your drama-infused demands no longer have the power to affect me. (To be honest, they still can rile me up. This post is an example.) I will pay you, as I have for 2.5 years. We've got approximately 8 to go. And if you continue to scream "oh my god" in your emails to me, I'll just start putting you in the spam folder with Wells Fargo. They are going to get their money too. Everybody is going to get their money.
Now we need to relax and pay attention to the things that are more important than paying bills or finding a boyfriend/girlfriend. It's time to wake the kids over here and get them ready for school. And that's an activity worth my priority and attention. Your self-imagined money crisis, is not.
Sincerely,
The Off Parent
Resources:
---