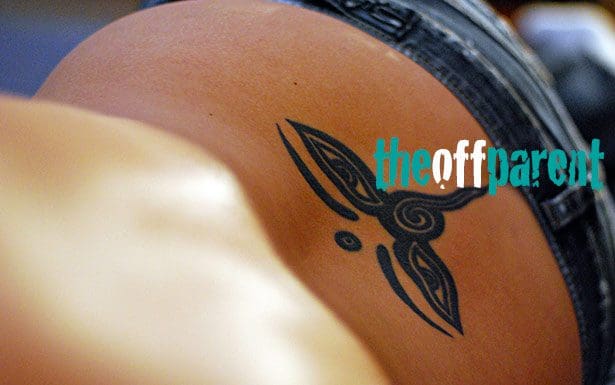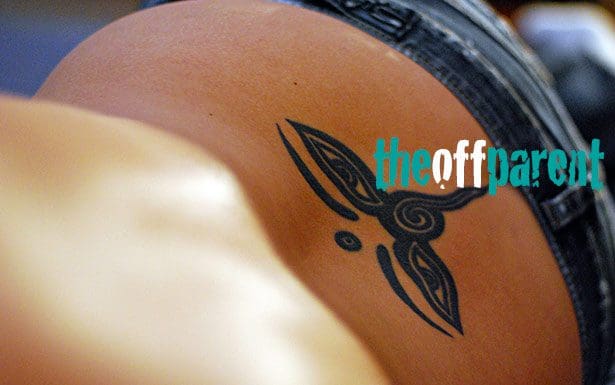 I was heartbroken to learn that great sex was not the answer to a long-lasting marriage. I have no idea what makes that possible, and now that I'm on the other side of that wall (divorced) I'm wondering if I'll ever go back to being married. I mean… What's the point?
I've been a sex enthusiast since a very young age. I don't know where I got the idea, but once I had the idea I worked like a mad man to learn more, and this was long before I ever had the opportunity to touch a girl, much less a woman. You see, when I was 10-years-old I bought Everything You Ever Wanted to Know About Sex, But Were Afraid to Ask, at a convenience store on the way back from a beach trip. My mom and her friend were in the front seat, and the whole way back from Corpus Christi I was hiding my precious and my book. I can only imagine the smile on the clerk's face when he rang me out, two moms sitting in the idling car. I don't know where I hid the book when I walked back to the car. I must've bought a slurpee. It was not a pre-meditated act. I saw the book and seized the opportunity.
Turned out the sex bible of the 70's was a gateway drug, and I soon graduated to harder drugs. And I should probably confess, I'm addicted. I love sex. And not in the Sex Addicts Anonymous kind of way, I know how to stop. (grin) I just don't want to. Ever.
I must've been huddled down pretty low and faked being asleep most of the way back as I entered the world of oral sex, masturbation, and the idea that IT IS ALL OKAY. I was a sexually liberated 10-year-old in a matter of hours on that road trip home.
And our initial chemistry and passion was high. Sure mine might have been a bit more obsessive, and bit higher, but she was matching me stroke for stroke in the beginning.
Of course I had to wait a bit before experimenting on live subjects. And so I practiced on myself, and in my mind. Again, I'm not sure what the compulsion was, maybe I should talk to my therapist about it. Sure, I was starved for my dad's love, but gosh.
And into middle school I was the fountain of knowledge for my uneducated male friends. I made  up stories. But mostly shared what I knew thus far, and I shared my Playboy collection. And in about seventh grade girls were no longer untouchable, but it took a while longer before I got to actually touch one. And after that I was hopelessly hooked. And something in my early education led me to the goal of pleasing the woman first. I'd get mine later. (See: She Comes First) I was just that interested. It was like science or mysticism. Women, the great mystery.
At 27, I got married to a fiery Basque woman. Small and hot. Dark skinned, dark curly locks, and a rocket body that initially gave me a lot of new experience. Once married, however, things changed, so dramatically I was shocked. I won't go too far into it, but she had been sexually abused. As she felt more and more comfortable in the marriage, and she started going to therapy, the demons of that past began to creep into our sex life. Before long, sex became a very difficult balancing act. And it was harder still because she was so beautiful. I had thought I was getting a great package deal when I married her, but the skeletons soon came out and wrecked our sex life and ultimately our marriage. I learned at this time that sex could be a lure that was covering up much deeper issues. I was out-of-town when she filed for divorce and the papers were served to me at work when I returned. Harsh. I count my blessings that we had never contemplated kids.
I walked around wounded and hungry for a several years after that. I had a few girlfriends, but nothing that lasted. I was so needy and empty. I had no idea what I wanted, in life or in a future relationship. The sex drive was still alive and well, but the means were less available, and my wounding prevented me from being a very avid pursuer.
Then an old high school crush walked back into my life and our paths quickly entwined. Again, I was mesmerized by her beauty. Her smile, her fit body, her easy-going chatter. We were dating within a few months and living together within the year. I remember early on, as we were leaving the coffee shop where we re-met, she turned and said to me, with a sly smile, "I just got back on the pill." Thrillsville.
And our initial chemistry and passion was high. Sure mine might have been a bit more obsessive, and bit higher, but she was matching me stroke for stroke in the beginning. And we started talking about unprotected sex while we were on our honeymoon in France. More thrills. All warm fuzzies, fantastic momentum and affection… AND…
What I know is I was starving to death for affection from a beautiful woman who was lying right beside me. And there was very little I could do about it.
Our son was born. And for a few months we cooled, of course, as our lives were melted and reformed around this new priority. But soon our sexual activity came back online, a bit less, but still very healthy and honest. Of course, we wanted a second child, and within a year she was pregnant again. Good times. Sex with a pregnant woman is highly erotic, even if infrequent. She was more beautiful than I could ever have imagined. I fell in love with her every day, repeatedly. We were happy.
I've covered a lot of the disruption in our marriage in other posts, but the part that I didn't see coming, at this point was how her sexual drive was about to take a nose dive. Sure, postpartum hangovers and all that, but several years after our daughter was born, we were not having sex very often at all. I was not sure what had happened, and I wanted to find our previous connection again. And for a period of about six weeks we had a miracle rekindling. I got a vasectomy. Affirming both our intentions of now enjoying an unfettered sex life. And for the weeks following the surgery, we had a project together. A sex project. I had to have 30 ejaculations before I could be tested for the efficacy of the vasectomy. And like jack rabbits my wife was into it. We did it in the shower. She would do me at the drop of a hat. And I was pretty easy in those days. And we chalked up the wins and headed back to the doctor's office for my test and BOOM we were cleared for take off. What happened however was more like a grounding.
Over the next few months our rabid sexual pairings became fewer and fewer. The problem in my mind was she didn't want to have sex any more. The problem in her eyes, as she expressed it at the time was chores, and money, and kids, and house cleaning, and stress, and tiredness. There was nothing really that I could do. I could try and ask in different ways. I could try and pick up the house between the weekly maid visits. I could try and earn more money and put more money in the bank. However, nothing seemed to work.
It's possible that her sex drive was goal oriented. We used to joke about it. That when she had the chart and the goal she was very hot for sex. But after that, even she admitted, she liked sex, but it wasn't really all that essential to her happiness or feeling of connectedness.And again, I can't know what all was going through her head, but what I noticed was she would go weeks without expressing a single romantic desire. And if I didn't howl or plead for affection, she was okay to just live that way. It was not part of her essential need. And maybe that's a Love Language thing. And maybe it was the natural level of sexual desire returning to normal after the missions had been accomplished. I don't know.
What I know is I was starving to death for affection from a beautiful woman who was lying right beside me. And there was very little I could do about it. And it wasn't about the quality of the sex, as I've said before, I was dedicated to getting her off first. Perhaps it was the routine we got into. Or perhaps, as she expressed occasionally, it was just too much effort. She did have a more difficult time reaching climax, but I was always up for the challenge. And maybe when a woman gets tired, something about sex becomes a chore more than a pleasure. It never was for me. Never has been. I'm still fascinated by it. I'm still studying. And, holy cow, now I'm being given a chance to experience new women.
So divorce hasn't really been the worst thing that ever happened to me. But the end of sexual joy in my marriage was certainly up there with the big disappointments of my first 50 years of life.
Sincerely,
The Off Parent
back to The Hard Stuff
related posts:
references:
image: back, lucas cobb, creative commons usage
---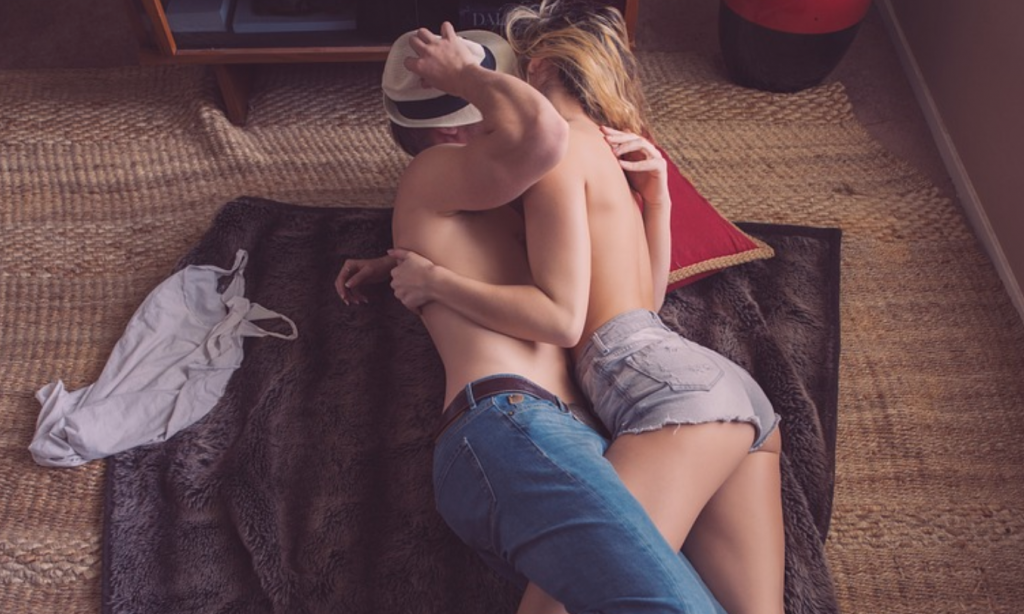 A couple of data points recently have led to me to contemplate what I know about sex and the differences between men and women. Let's see if any of this sounds familiar.
First, I picked up a book in the library yesterday called Kiss and Tell, New Secrets to Women's Sexual Desire
. I jumped quickly to the cliff notes section and I read something I had suspected but could now confirm. There wasn't data given, or study cited, but the message was very clear. Men (testosterone driven) crave sex all the time, it's part of our animal. Women (0.10 of the testosterone) don't crave sex in the same way, and often require much more enticement to even think about sex.
Okay, so that's not all that new, but this next part was the confirmation I had experienced in my first two marriages. During courtship it is important to get to know your partners level of desire. See, in the early phases of a relationship a woman's libido and testosterone levels are boosted by the novelty and excitement of sex. After several months in a relationship, assuming monogamy, the woman's sexual desire levels falls back to her normal level. The advice, from this woman, and woman's sexuality expert, was to figure that out early. If the two levels of desire are wildly out of sync there might be a problem as the routine of sex becomes more predictable.
I tried to be a good sport and roll with it. But it was hard to make due with my hands and porn when I was sleeping next to a woman who I adored.
It's no mystery that women desire sex too. But what was news (at least confirmed my thinking) was that during the initial blush of a relationship your partner may exhibit sexual tendencies and enthusiasm that is not in line with her normal levels of arousal and desire. And according to this expert, the range of normal sexual desire ranges from once a month, to once a week, to once a day. All of them being considered different but normal. No wonder the online dating questions about your sexual desire and frequency are so interesting, and HELLO: IMPORTANT.
Second, today I read a column in Dear Abby about  a woman talking about her husband's obsession with frequency of sex. Her mate of 30 years liked to track their sex on a spreadsheet and aim for 100 times a year. "Last year, we only had sex 72 times and he was upset."
Holy cow! 72 times a year is A LOT. About what I would LIKE, but expect? No way.
And Abby responded quite simply, he should stop acting like a college kid making marks on his bedpost and consider the Quality of the sex and not just the frequency.
This got me to thinking about the discrepancy in my second marriage that began to show up more dramatically after our second child was born. See, before our daughter, we were trying to another kid. The sex was wet, spontaneous, and playful. She had a bit more purpose and calculation that I did, but it was great. For some GOAL, her libido had risen to match the task.
Keeping sexual communication open throughout the entire relationship is critical.
Things started taking a nose dive at some point after our second child was born. It appeared that a comfortable frequency for my then-wife would've been once or twice a month. But letting a few months go by without accepting my offers of a massage or straight out asking to make love, seemed like no problem to her. I tried to be a good sport and roll with it. But it was hard to make due with my hands and porn when I was sleeping next to a woman who I adored.
A few years after my daughter was born I got a vasectomy. It seemed like a good thing to do, and I imagined we were both hopeful that it might provide some juice to our love-making attempts. Certainly not having to worry about protection was a big incentive.
And a funny thing happened that surprised both of us, and reminded me today of the Dear Abby column. You see, when you have a vasectomy, the prescription is to have 45 ejaculations before coming back to the doctor's office to get tested for swimmers.
Woo Hoo!
Somehow the GOAL, really inspired my then-wife. It was like checking boxes on a spreadsheet or getting A's on a test. We had sex all over the place. And it was occasionally just about getting me off, and getting another gold star for the week. Fine with me.
We reached the goal and suddenly we were able to have unprotected sex again. And things were HOT HOT HOT. For about a week. I'm not kidding.
We never recovered our sexual sync. And it wasn't too much later that things started to go off the rails on deeper issues. But I think it was indicated by my then-wife's return to an almost frigid libido. Again, I found myself making love alone rather than to a woman who I adored and found to be my sexual ideal, in all except desire or frequency.
Keeping sexual communication open throughout the entire relationship is critical. As one partner starts closing off, and not just having periods of low sexual desire, but shutting down the idea of sex, something is going to breakdown. And it's either going to be your relationship or your relationship to sex and how you connect with each other.
Sincerely,
The Off Parent
< back to On Dating Again index
related posts:
resources:
image: sexy couple, creative commons usage
reference:
---