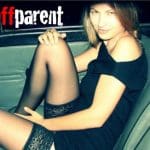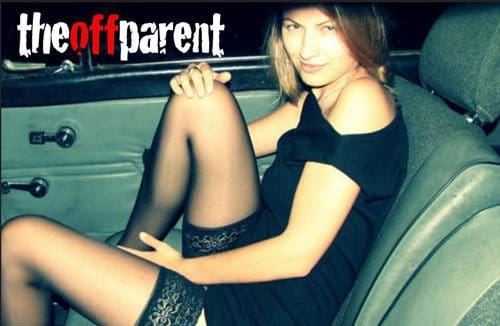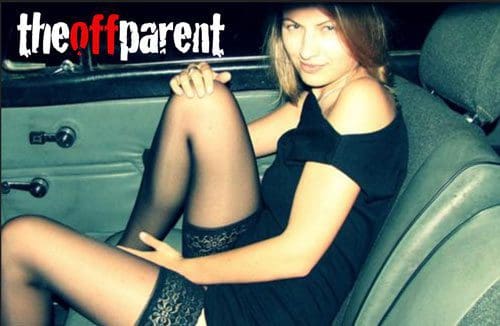 There is nothing like new love to get your motor racing. As I've stated repeatedly, I'm not into casual sex. I'm looking for the next long-term relationship (LTR). And when the woman came racing into my OK Cupid profile and began asking difficult and enticing questions, I paid attention. My whole body paid attention.
Turns out she was the real deal. Her "sex" answers were all 100% honest, and not just flirty or racy. She asked me a question during our first "coffee date" that had the blood rushing from my large head so quickly I thought I was going to pass out. And this was over migas, before we'd ever even kissed. She had the chemistry thing going with me even before we ever laid eyes on each other. And how fun it is to hear that the affection or affectation is real. Our imaginations run wild. And when the other persons' imaginations run in parallel and sometimes even build wow and flutter into the mix, well, you're on a hot track to something.
And this is different from any of my previous beginnings. I'd say the last one was close, but there is something more open about this woman that turns all my defenses off. I'm actually less nervous even as we lean into things much quicker than we'd even hoped. In your wildest dreams, you hope for magic, fire, flames, and sexual fireworks. And when all those things arrive, AND the relationship has deeper emotional legs than you recall in previous attempts at going long.
Wow.
Flutter.
Pause.
Race ahead.
There's no stopping this momentum between us. No pullback from the accelerator pedal on the new BMW M-Sport wagon I purchased as an affirmation to my renewed vigor and success. ("The last car I'll need in the next 15 years," I say repeatedly as if to soothe myself round making such a big purchase.) But this relationship is a much bigger purchase. This is hook line and sinker, heartstrings to the max. This is the big kahuna and what… what could we possibly be thinking?
At this point, you still have to chalk it up to exuberance and honeymoonism. We're hooked, we're chemically addicted and high, we're going for each other with every sense and sinew we can uncover. And just last night things got out of control.
It was a big evening. Some sort of spiritual full-moon was happening and we went to a potluck of soulful seekers. And we went as a couple in love. As a couple of seekers. As a couple. We went coupled. Wow. 10 days? GF #1 asked, "You're talking about moving in together after two weeks?"
It's a bit longer than that if you consider all the times we chatted online. All the phone conversations we had that ran into the wee hours of the night. Virtual kisses and flirts all over each other. We've been essentially staying together since we got together for the first time a couple Wednesdays ago. (Days and dates: I really don't know, I can't keep track, and I'm not really all that concerned about it.)
So we attended this very sensual and spiritual party together and grooved on the groove, danced with the colorful people, and bonded in public as lovers. As this was one of our first real "dates" it was a nice punch to the upward momentum we were already remarking to each other about. "Wow, this is amazing. Kinda scarey and fearless at the same time."
We'd had both been seeking a mate. We'd each been doing our work on ourselves. And we'd each proclaimed our allegiance to Brené Brown's BRAVING, before we began to fall deeply in love. (WAIT. BACK UP. WHAT DID I JUST SAY?)
Okay, we're not saying that yet, but we are saying, "Actively falling…"
Both of our intentions are clear and both our arrows are pointed at the other's heart. Yes, our hands are firmly gripping the other's ass, but as expressed desire goes, we are both saying the same thing, the right thing. "I want you in a big way. And I'm prepared to make this relationship a priority in my life."
As you may imagine, that's already happened. I simply have not left her small town home since I was invited in. Fortunately, I have a virtual job at this point, so the driving back and forth between the big city and the small city has not had much of an impact on my work. I have brought a few bags over, parked them under the foot of her bed. And she's invited me to stay. Not indefinitely. But with the intention that this is what we want. That WE are the WE we have been wanting to create.
How powerful to be looking at a woman and thinking, "Wow, this is the cutest woman I've ever been with." And having your partner spontaneously reflecting back the exact same sentiment 30 minutes later. We're on a collision course with LOVE or CRASH AND BURN. And of course, there's a tension there. Of course, there is exhilaration and awe at the rush of the heady sex that is melting our souls together. (Even my language has gotten poetic rather than rational.)
And I'm driving back from the spiritual event last night, the moonroof is open, the music is pumping and she takes off her panties in the passenger seat of the beamer. It is a perfect moment. She squeals as I pat my hand gently on her belly and move ever-so-slowly lower. And I'm pushing the accelerator. And we're pushing the accelerator. And she's leaning into my hand, and I'm feeling butterflies in my stomach. As if we're speeding towards a crash as if the car/relationship/sex/love thing has gotten out of control. And she moans, and the music shifts gears to a deeper, faster groove. And the full moon is raging. And my hand is numbing and tingling as she locks herself into the car seat with arms and legs at stiff attention. And it's over. The moment crashes into bliss. The song ends. My hand relaxes and stays warm against her wetness. And we've just made love at 110 miles per hour on a back road in Texas.
And we're in bed by 10:30 in a deeper spoon than I can ever recall feeling.
I know I'm going. I know I'm gone. I know what I'm doing. And I know I've already lost control. We both have let go of our expectations beyond NOW and HERE and WOW and FLUTTER. At this moment, we have arrived, in a state of love that we could not have anticipated or hoped for.
Are we deluded? Most certainly. Can this delusion last a lifetime? I've heard of such things. Are we jumping ahead rather than staying in the present moment? I don't think so, but it's hard not to imagine growing old and ever-more-sexy with this woman. This woman who stood in and said, "I think you should pay attention when someone shows up for you."
She has shown up. She has delivered a sexual potency to both of us with her abandon and willingness. And I am more than along for the ride. We are both drivers and we are both passengers.
Today, Easter Sunday, we drove to the big city to meet my family. It was a well deserved joyous holiday moment. She stood in with my kids and my mom and sister too. And it was good. And as we dropped my daughter back at her mom's house I asked, "Will you drive us back to your house, honey?" I'm still not calling it/her home, but in my mind, I arrived over a week ago.
Sincerely,
The Off Parent
More on Dating from The Off Parent:
References:
---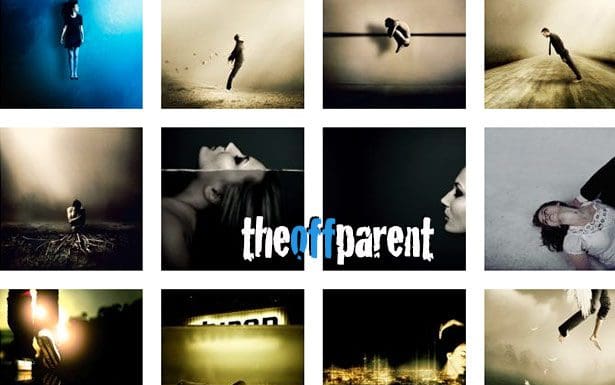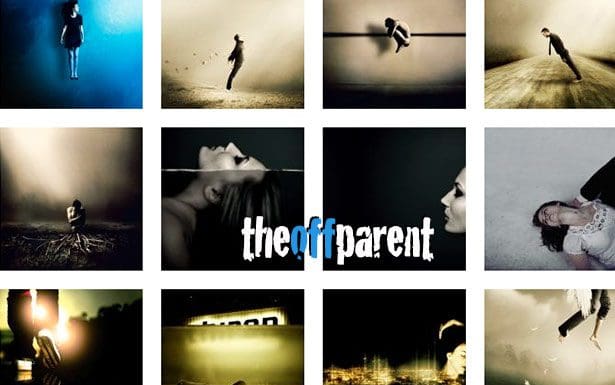 She was walking across the parking lot this woman, my ideal physical type. (Perhaps more of a cultural archetype) Tall, model-thin, dark hair, dark skin, and slightly disheveled. And an alcoholic.
How do I know? She was heading into an AA meeting, at 9:30 am, on a Wednesday morning.
What is it about the devilishly distraught woman that calls to our hero hearts? What caregiver gene is responsible for this longing for the vacant and damaged woman? There must be something in my past that causes me to reach out, even if only in my mind, for this waife in distress.
Ah, I got it.
She is my sister. My sister who was ten-years-old when I was born. My sister to raised me like her child, or doll, or "baby buddha brother," as she used to call me. Ah, that hurts.
My sister committed suicide when she was in her early thirties. She was so brilliant and beautiful, though. And so creative, talented, and loving. When she threw herself from the bridge on Christmas day, our whole family grieved on so many levels. We're still uncovering them today.
I saw a fractured woman, who was also strikingly attractive, with an undertow. It was that undertow that I've become leery of.
Like today, I didn't see my sister walking across the parking lot. I saw a metaphor. A cliché. I saw a fractured woman, who was also strikingly attractive, with an undertow. It was that undertow that I've become leery of. If the attraction is too visceral… If I want her just a tad too much, I have to go back to the drawing board and try to understand what is going on inside me that is calling out such a strong emotional reaction.
I long to fall in love. I crave the free fall. But I know that often this euphoria is more like a drug that an actual signal for the beginning of a healthy relationship. Crap. I don't want to worry about healthy relationships. I want heat. I want magic. I want the drug.
There was nothing beyond her beauty today, that triggered this response in me. Well, that and my loneliness for companionship. Okay, maybe I miss my sister. Sure. Maybe that's the love someone is supposed to feel for their moms. Well, my "mom" was really my sister. My singing, dancing, gypsy sister.
I'm not sad talking about her. I'm sad understanding that my soul still craves something that is missing of her love. Some closeness, and openness, that I have never experienced again. Something that I saw in my first relationship post-divorce. Some part of her that could just adore me for being me. Nothing to deliver. No expectations. Just love.
What is pure love? We understand it sometimes in terms of how we feel about our pets. They are pure love, because they love us unconditionally. They are dependant on us, and wait for us to reappear in their lives when we are gone.
Somehow, today, I realised I am still waiting for my sister to reappear. Not in physical form (holy cow, that's either zombie talk, or ghost talk, and I'm not a fan of either) but in feeling. I'm hungry for someone to love, to love with an unhinged abandon. I'm ready to fall.
And even noticing this tendency towards the edge, towards someone who I know would be toxic, given my history, I can still feel the pull towards this woman as she meanders into the halls of recovery. I am not actually craving her, or even her body type. I've grown more aware, recently of how programmed we have become by the fashion and marketing industries to crave the Victoria's Secret image. I don't. I don't any more. I used to. I still feel the rise and pull. But I can walk away from that trap, with the same firmness I continue to my car and drive back to my office.
Let's leave that dishevelment alone. In our relationships lets not look for a person who needs our help, and not a person who can help us, either. Let us look for happy, healthy, and balanced.
See, I was in my own therapy this morning. I'm in my own recovery. Not from drugs or alcohol, but from something that might make those addictions much easier. This morning I was in counselling for my own health and welfare. Almost like a coach. But I don't have a life coach. Almost like an AA meeting, but I don't have an addition, unless you call this proclivity towards unavailable women, an addiction.
I'm getting better on all fronts. I'm healing, day by day. And, in some ways, I'm still healing from the loss of my loving sister. She comes out in my unhealthy desire for the fractured soul of the dishevelled woman.
Let's leave that dishevelment alone. In our relationships lets not look for a person who needs our help, and not a person who can help us, either. Let us look for happy, healthy, and balanced. Everything within reason, right?
Today, I salute my sister and her beauty. And I salute Victoria's Secret models and the woman crossing the parking lot to attend to her own healing.
I'd prefer something a little less dangerous, and perhaps a little less racy.
Always Love,
The Off Parent
@theoffparent
< back to The Hard Stuff
related posts:
image: screengrab of Martin Stranka portfolio, creative commons usage
---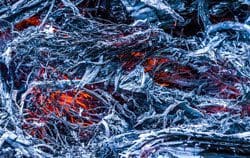 [from Misconfigurations of Love – poetry]
tonight the burning leaves
bring mysterious memories to mind
of women, rough blankets, hard kisses
in this cold turning of dark
i am alone
and walking
remembering
is this exquisite longing
this curating of desire
an escape for jumping back in
into the pile of leaves
and dirt and chaos
and scraped knees
am i enjoying my musing
more than i would a good kissing
or something rarer perhaps
at play
at rest with myself
i am not longing with my soul
i am longing with my heart
refinding center
at peace
as me
i love the falling
i would love to fall
i have a fear of falling
an error could set me back 11 years
i miss falling
i won't settle for hopping
or hoping
i need full flight
breathless abandon
without that
the fall is scented with imaginings
again of who or where she might be
i don't want all right
i don't crave steady, or solid, or sure
i don't fall for youth or red lips
i see them, i see potentials everywhere
but they can't hear me
there is not much to see at the moment
i am reforming
recalculating
calibrating
re
me
10-17-13
image used via creative commons: heat
---
---