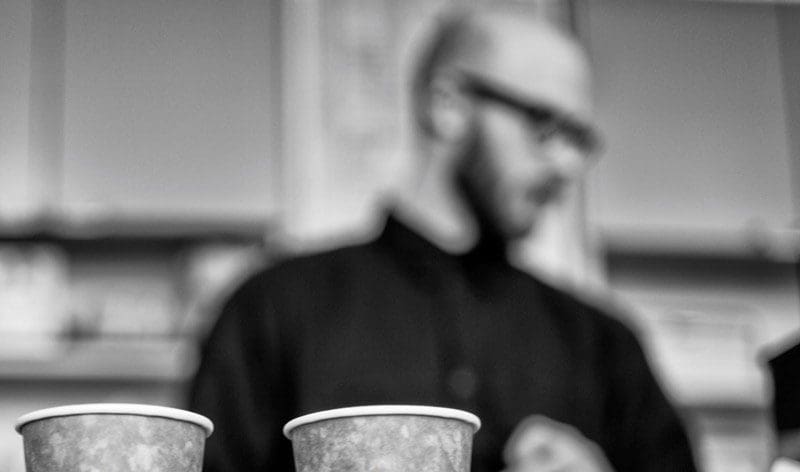 Ah, the coffee date. It was a beautiful morning, I was hopeful and ready for coffee and conversation with a new woman. A woman I'd courted online for several weeks. A woman who inspired some sense of sexual interest in her online profile and then actually responded to one of my emails. The day and the meeting was set. It felt like a winning morning.
Nothing happened.
It's my fault, perhaps. I don't know that I'm really INTO IT. I mean, I know I don't like being alone, and I'd like to start "building" a new relationship, but I'm simply not gung-ho about it. I think you've really got to bring a lot of energy and optimism to this dating process. If you're just "meh" about the process, then you will get "meh" in return.
This date was okay. She was attractive. She was interesting. She was not interested in me. The disconnection was obvious. The chemistry was off from the first introduction inside the coffee shop when we first spotted each other. There were no outward signs of dissatisfaction. She was dressed nicely, looked fit and happy. She was chatting with a friend when I came in. I introduced myself and shook his hand too. Then I got my coffee and went outside and waited for her to fetch her fancy coffee.
I think I was already leaning out rather than leaning in on the introduction. I'm not sure what triggered it. I was happy to sit and talk for 30 minutes or so, but we were just killing the appropriate amount of time. We both agreed that being alone was working for us and we had trepidation about bringing someone into our lives. And we both had our doubts about how online dating might provide some realistic opportunities.
She mentioned how many men she met did not match up with their profiles. "Well, how am I doing compared to mine?" I asked. She paused. I was looking for some feedback. Was there something in my profile that I projected that didn't show up at this coffee? "Your profile was pretty sparse," she said, after considering it. She was talking about the words. I was interested in the pictures. I think that's what we key on. I know that's what I key on. Are they cute? (At 55 do women still want to be referred to as "cute?")
The mass of women on OK Cupid and Match.com are not cute. And the ones that are usually ten years younger than me. And the few, this woman was one, who are my age and seem cute-enough for a closer look, are far and few in between. I don't even visit the sites anymore. It's the same faces. The same few women who ignore my emails. And more swiping through hundreds of sad profiles.
What are we doing? Is the reach of our online connection worth the disconnect of our emotional system? There was nothing in our profiles that prepared us for our coffee today. Neither of us felt it. That was obvious. But we'd decided to take the time and the risk to actually meet in person. And I wasn't sad leaving the coffee shop. In some ways, I'm sure, I was relieved. Those next steps towards "dating" and building a relationship are so complex and time-consuming. I'm happy as I am right now.
The sky started misting as I was driving home. The fall air pushed in the cracked windows and lifted my spirits a bit. It was likely to be a rainy weekend. No tennis. Plenty of work. And no relationshiping. Okay, I'm resigned to that. Maybe next week I'll open up the dating sites again and see if I can lure another woman into a conversation.
Sincerely,
The Off Parent
image: blue bottle coffee, creative commons usage
---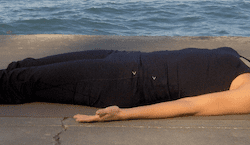 Talking to the women during several online dates, it is easy to imagine how woman are hit on much more than men. A pretty woman, well, if you're trying to get on her calendar, forget about it. I had a woman chat with me online for months, and NEVER accept a coffee date. She was booked. And another woman, more recently, keeps chatting with me online, on OKCupid, and telling me how full her calendar is.
On this side of the fence, things are a lot slower. I get contacted by a woman about once a week. And most of them make me wonder why and how I'm still trying online dating. But we soldier on. All of us in the Online Dating world hoping to make it to the Offline Dating world.
And early on, post divorce, a friend told me it's like farming, you plant a lot of seeds and see if any of them come up. This week and a wonderful springtime crop poked up their heads and, at least for this moment, I have three "potentials" on a growth path. At least we're talking.
Here's the thing that feels kinda cool about it. There's potential. Most of the time, my online dating adventures have been less than connective. And what I realize, now, at this moment, is I am truly beginning to crave closeness. Not sex closeness, I've had a bit of that lately, no, intimacy closeness.
In an odd moment, I was reviewing some old video tapes of my kids from years ago, and there was the ex-y in several shots. It was hard to look at her. To look at what we had. And the funny thing was, she kept leaving the camera on with the lens cap on, and I could hear the dialogue between her and a 5 yo boy and 3 yo girl. The way she talked to them was so different from me.
So she was prone to leaving the camera running after she thought it was off. And in one shot it was clear she was doing yoga, like we used to do together, but of course in the time of the video, I would've been at work. So she's in the warm down phase of the yoga exercise and I hear her guiding the kids, "Mommy will get that for you in just a few minutes when she's done."
And the lens cap was off this time, the camera was lying on the floor next to her, and it was pointed right at her hips. For an excruciating amount of time, there was her familiar and almost palpable mons breathing in and out, a place of near worship for me. Now gone and put away.
It wasn't the sex I was interested in, it was the closeness that came from sharing that much pleasure. Giving that much pleasure. A familiar motion and taste and rhythm that I fell in love with and continued to love and crave.
By the time the video was being taken she had already ventured down other paths. She was perhaps at that very time having the intimate lunches with her colleague. I could only watch the breathing and sounds of the kids meandering around for a few minutes. I fast forwarded to a part when my son is showing my daughter how to get on the swing in the back yard.
I know I won't settle for anything less than that deep appreciation and trust that comes from being inside and alongside someone for years and years. It was a shared life I was looking for, even as she was veering off course, afraid of depression, afraid of emotional expression, afraid to breakdown or feel deeply into the craziness that had overwhelmed our lives after 911.
So in finding my crop of "potentials" overflowing for the first time, it's not about the women at the top of this post. It's no longer about the woman in the video with the beautiful belly that held and released our children so many years ago. It's about what deep fullness lies ahead.
I can be casual about these dates, because I am not wrapped up in the immediate outcome. One of the things I'm really good at, is delayed gratification. I know SHE is coming. I know I will find that Love with a capital "L" again. I can't imagine it, right now, sitting here, even contemplating the three women I'm talking to, but I can feel the ache for it.
The ache for sex is something very different and can be soothed both alone and with another person. But this longing, was actually present while I was married. I didn't know why. I didn't have words for it, though I put it in a few songs. I just called it "the longing."
Now I understand it's a longing for something deep and pure. We can make it through anything if we have honesty and love, I used to think. And I believed I was still in that movie up until my ex-y convinced me that she was DONE.
At that point, I had no other option but to collapse my dream and take it on the road. The road back to love and peace and breathing alongside a lover for the thousandth time. I will get there again.
Sincerely,
The Off Parent
< back to On Dating Again index
related posts:
resources:
---